Stevie Wonder To Undergo Kidney Surgery Amid 'Serious' Health Issue
By Paris Close
July 7, 2019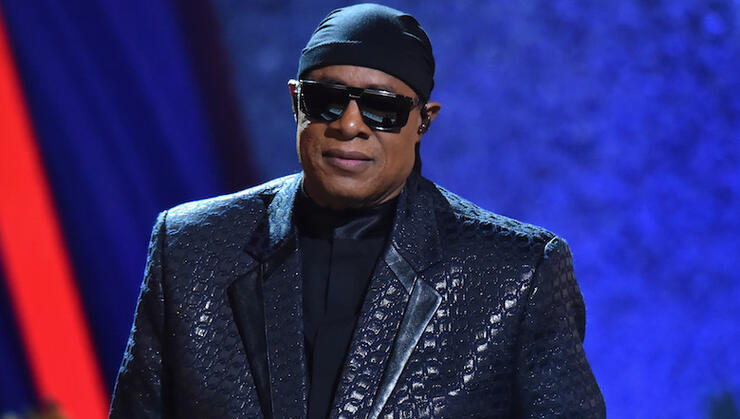 Stevie Wonder is taking a break from music as he prepares to go under the knife later this year.
The legendary musician announced he will be undergoing kidney surgery during Saturday's (July 6) concert in London. "So what's gonna happen is this, I'm going to have surgery, I'm going to have a kidney transplant in September of this year," Wonder told the crowd after performing his smash hit "Superstition."
"I'm all good, I'm all good, I'm all good. I have a donor, it's all good," the 69-year-old continued. "I want you to know I came here to give you my love and to thank you for your love. You ain't gotta hear no rumors about nothing, I told you what's up. I'm good. All right?"
The news comes days after The Detroit Free Press reported the Michigan-born singer-songwriter, who has been blind since birth, had been struggling with "a serious but manageable health issue" over the course of his jaunt overseas.
In a statement to the Free Press, Wonder's longtime friend Joan Belgrave told the publication, "He's got some health challenges, but he doesn't want a big PR thing out of this." According to additional reports, Wonder is expected to perform three more shows before the procedure, slated for September.
We're wishing Stevie a speedy recovery.
Photo: Getty Images
Chat About Stevie Wonder To Undergo Kidney Surgery Amid 'Serious' Health Issue