Feds Release Shocking Details Of Billionaire's Child Sex Trafficking Ring
By Bill Galluccio
July 8, 2019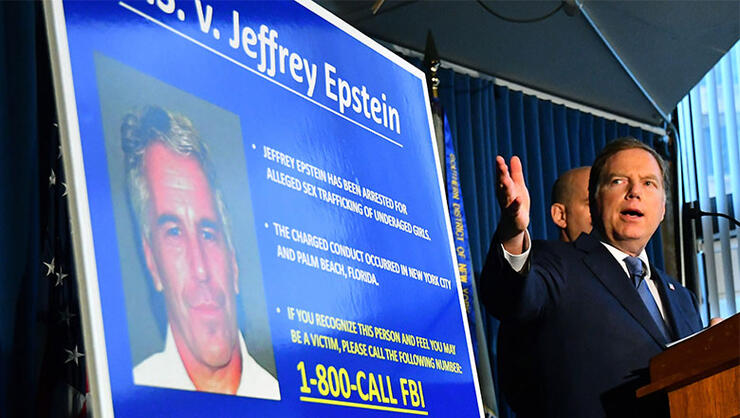 Federal prosecutors have unsealed an indictment accusing billionaire and convicted pedophile Jeffery Epstein of trafficking 'dozens of minor girls' and sexually assaulting them.
"The victims described herein were as young as 14 years old at the time they were abused...and were, for various reasons, often particularly vulnerable to exploitation," prosecutors wrote in court documents. "Epstein intentionally sought out minors and knew that many of his victims were in fact under the age of 18."
Epstein allegedly ran the trafficking ring from 2002 through 2005 and sexually assaulted the young girls at his homes in New York City and Florida. He is accused of paying the victims for "massages," and even offered them money to recruit new girls for him.
"During the encounter, Epstein would escalate the nature and scope of physical contact with his victims to include, among other things, sex acts such as groping and direct and indirect contact with the victim's genitals."
Investigators also discovered nude photos of underage girls during a search of his residence.
Prosecutors have asked the judge to detain Epstein without bond because he is considered a flight risk.
"We think he has every incentive to try and flee the jurisdiction. And when you have two planes, and you live much of the year abroad, you know, we think that's a very real risk," said Geoffrey Berman, U.S. Attorney for the Southern District of New York, at a press conference.
Epstein is facing charges of sex trafficking and sex trafficking conspiracy. He faces up to 45 years in federal prison if he is convicted.
Photo: Getty Images
Chat About Feds Release Shocking Details Of Billionaire's Child Sex Trafficking Ring