Foo Fighters Surprise-Release Live EP Titled '00950025'
By Katrina Nattress
July 8, 2019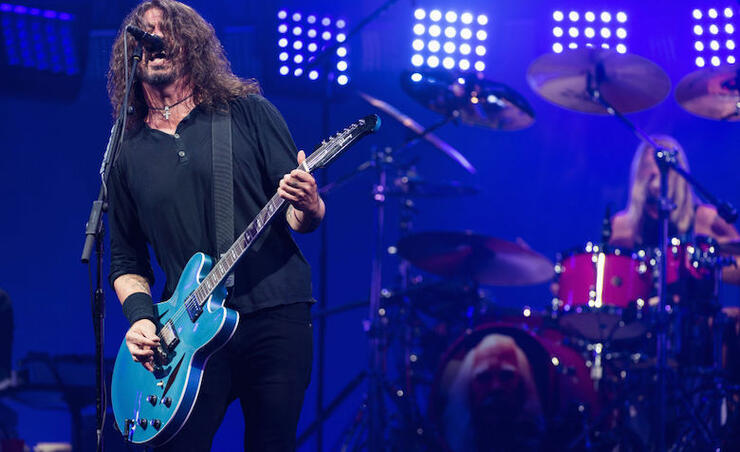 While America was still in a post-4th-of-July stupor, Foo Fighters decided to sneakily release a live EP. The collection, titled 00950025, features three tracks — two of which are almost 25 years old.
To celebrate their upcoming Reading Festival appearance, the EP includes live renditions of "Wattershed" and "For All The Cows" that were recorded during the band's inaugural performance at the lauded UK festival in 1995. The album also features a live version of There Is Nothing Left To Lose's "Next Year" that was recorded in a Melbourne, Australia chapel in 2000.
The Foos shared the news on Instagram. A good day to take a look in the Foo Files. 🧐 How about a few elusive Live tracks? Link in bio" they wrote alongside a soundless video of the EP album art before urging fans to share their FF memories from decades past. "We've seen some of your Reading '95 stories in the comments, you can now officially submit them (or any FF story you like) here: https://FooFighters.lnk.to/Stories," they continued. "Submit your story & join the FF files... you never know what we've got up our sleeves..."
Listen to 00950025 in its entirety below, and catch Foo Fighters at this year's Reading Festival on August 25, and Leeds Festival on August 23.
Chat About Foo Fighters Surprise-Release Live EP Titled '00950025'