Mom Gives Grave Warning After Spinning Swing Sent Her Son To The Hospital
By Dave Basner
July 8, 2019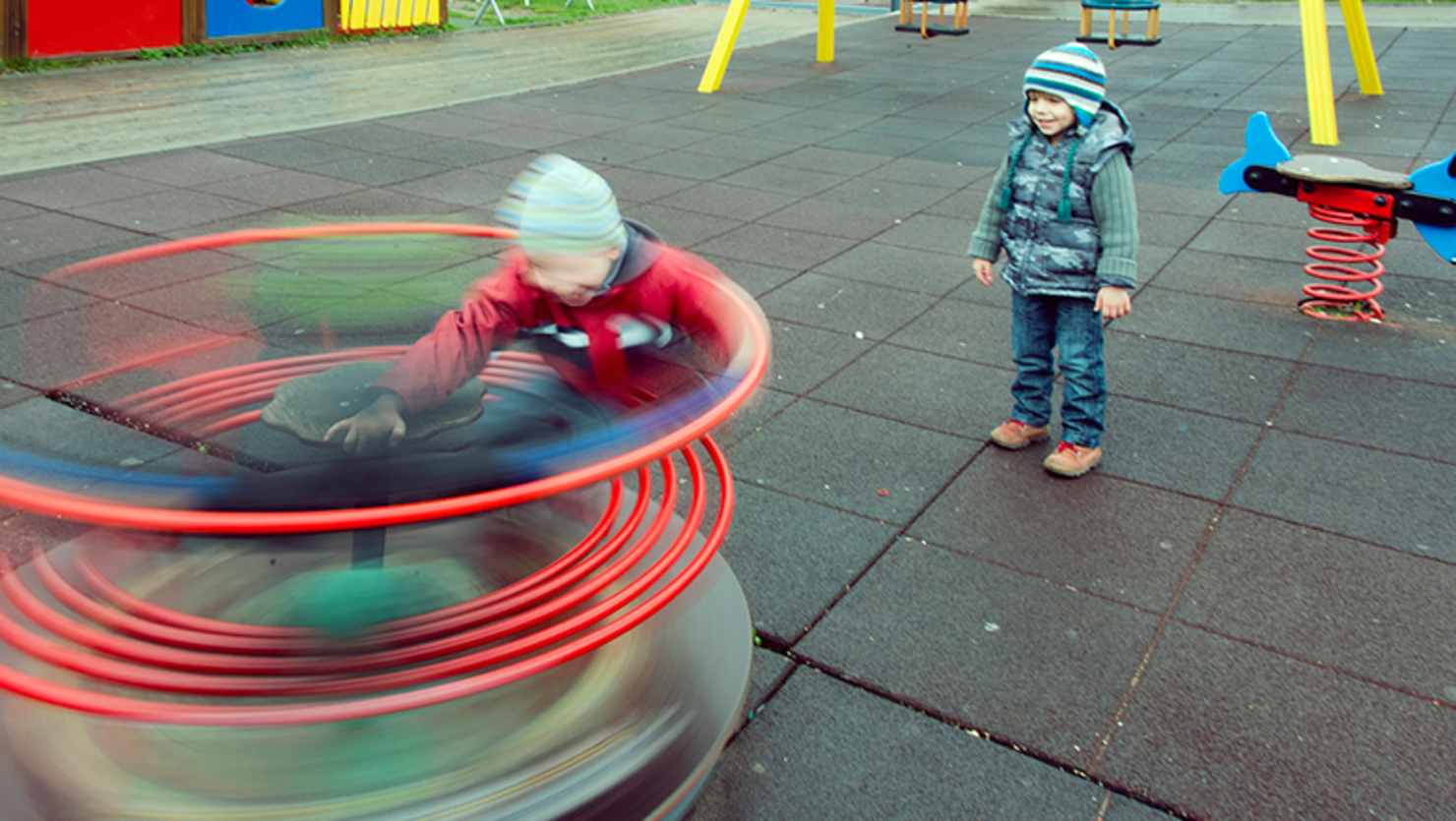 Anyone who has passed by a playground has seen kids spinning. Whether they are hanging onto a merry-go-round or sitting in a swing that they've twisted around - they just love the feeling of flying around in a circle. However, one mother named Rebecca Jordan has a warning for other parents about the dangers involved in the activity. Unfortunately, she learned the hard way as spinning around on a swing landed her son in the hospital.
Rebecca posted her story on Facebook, explaining how her boy got on a spinning swing and had other kids twirl him. As he spun, he leaned his head back, which for short periods of time shouldn't be an issue, but he kept it back for a little too long and the centrifugal force caused so much blood to rush to the top of his head that it caused a huge bruise on the top of his head. Blood vessels in his eye burst and once he finally got off the swing, he collapsed and briefly passed out. When he came to, he told his friends he was having trouble breathing and that his "brain hurt" so they got his parents who took him to the ER.
The doctors at the hospital were at first puzzled by what was going on and even considered that he spray painted his head since they'd never seen bruising that looked like his did. They finally understood what happened and after fully examining him, everything looked normal - no internal injuries or brain swelling.
Rebecca wrote in her warning that she is "not trying to cause fear or say stop letting your kids spin and have fun, but just food for thought to be careful of excessive spinning under these circumstances," adding, "Just like everything else, moderation is key!"
Photo: Getty Images