August Alsina Hospitalized After Losing Ability To Walk
By Regina Star
July 9, 2019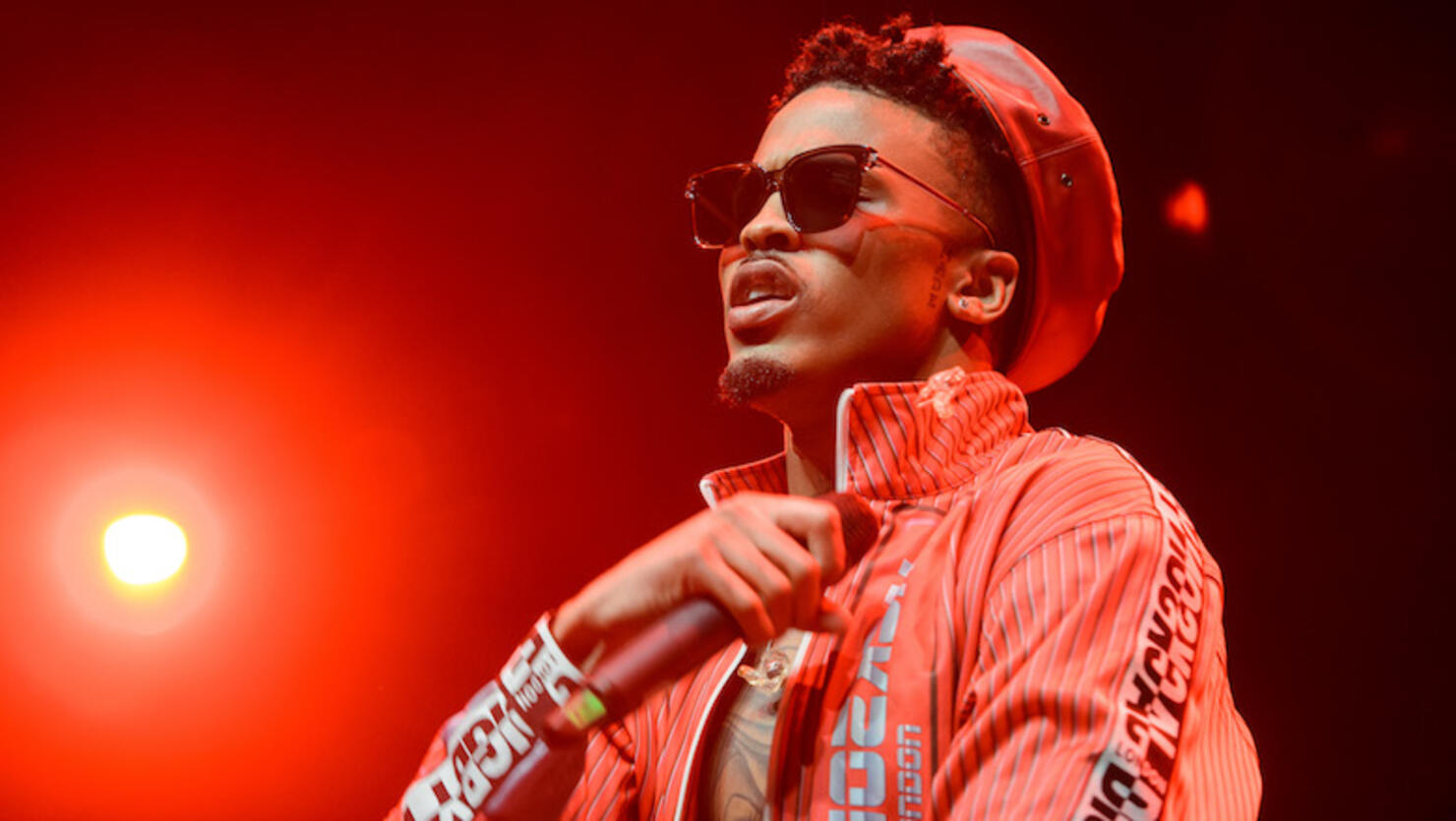 August Alsina is healing and in better spirits after being rushed to the hospital this week, but could still use a few words of encouragement and prayers from followers.
On Monday (July 8), the singer, who has been secretly battling liver disease, shared a video on Instagram informing fans he'd recently been hospitalized after losing feeling in his legs. "I woke up one day and wasn't able to walk," a bed-ridden Alsina says in the clip. "I couldn't feel my legs. My doctor ended up admitting me into the hospital."
"They're doing a bunch of tests," he added. "He said I have some nerve damage going on throughout my whole body that I have to go into a recovery process for. It's like my immune system just went on vacation."
The "No Love" musician also expressed his regrets for missing the Essence Fest last night, where he was set to perform: "I'm man down right now, & figured I should share.. that My auto immune disease is raging, but im fighting this thing & on my mission to shake back & [be able] to make it up to you!"
The New Orleans native opened up about his private illness struggle in 2017. During an interview with Jada Pinkett-Smith, Alsina admitted: "I have a liver disease where my autoimmune system is fighting against itself."
"The reality of it is, I'm sick all the time," he explained. "I don't really like to talk about it because I'm not looking for anybody's sympathy. Don't treat me like I'm a f--king cancer patient, 'cause I'm not."
Alsina revealed the disease was hereditary and that both his father and grandfather passed of severe illnesses as well, though the star's faith in religion has helped him stay strong and positive.
We're wishing August a safe and speedy recovery.
Photo: Getty Images