Former Presidential Candidate Ross Perot Dies At 89
By Bill Galluccio
July 9, 2019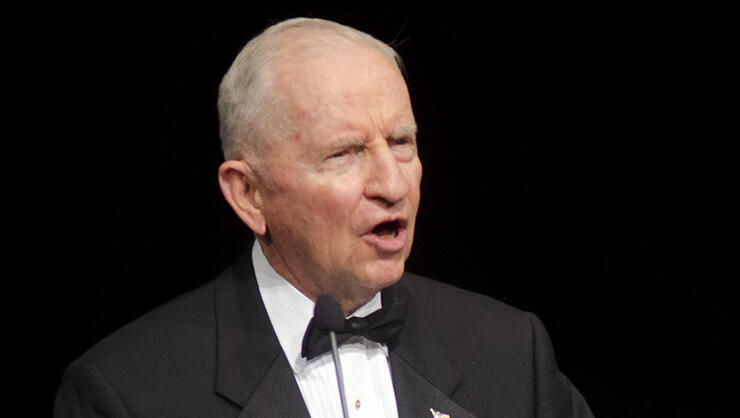 Billionaire and former presidential candidate Ross Perot has died at the age of 89. Perot had been battling leukemia over the last five months and passed away at his home in Dallas "surrounded by his devoted family."
"In business and in life, Ross was a man of integrity and action," his family said in a statement. "A true American patriot and a man of rare vision, principle and deep compassion, he touched the lives of countless people through his unwavering support of the military and veterans and through his charitable endeavors."
Perot ran as an independent for president in 1992 and in 1996. He earned nearly 19% of the vote in 1992, and many pundits say his candidacy cost George H.W. Bush the election and helped Bill Clinton win.
"He valued what Teddy Roosevelt called "the man in the arena," the one who strives valiantly, with great courage, not standing on the sidelines," his obituary said. "Like his father, Ross had a sunny optimism, believing that with effort and skill, almost any problem could be solved. When he saw a problem, he stepped up and tried to fix it. His actions revealed his philosophy: 'If not me, who? And if not now, when?'"
Photo: Getty Images
Chat About Former Presidential Candidate Ross Perot Dies At 89