Is Billie Eilish Collaborating With Justin Bieber?
By Katrina Nattress
July 9, 2019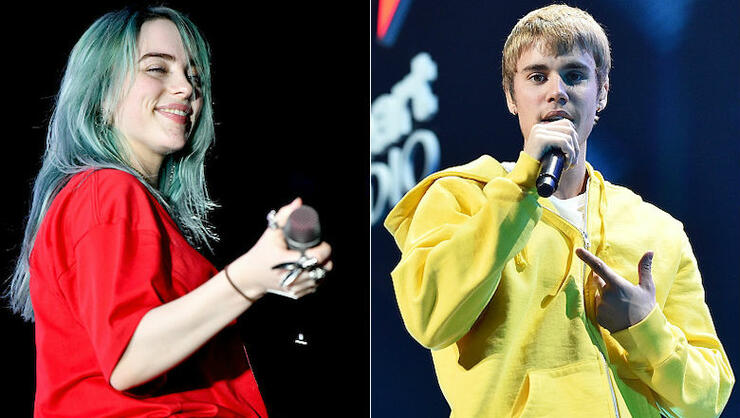 Billie Eilish has something new up her sleeve and fans seem to know what it is.
In the wee hours of Tuesday (July 9), the anti-pop star took to her Instagram story to address rumors that she's working on her sophomore record. "The new album s**t is fake," she wrote in a post, "buuuuuuuut I might have soooomething for you…"
The next couple images are black and white stills of a possessed looking Billie with angel wings and the wings snapped by themselves, followed by the lyrics to her song "All The Good Girls Go To Hell." She ends her series of teasers with some hand over the mouth emojis and and the words "ok goodnight."
From the looks of the story, one would guess that Eilish is planning to drop a video for "All The Good Girls Go To Hell;" however, fans have another theory: that she's planning to drop a remix of the song with none other than Justin Bieber. The singer added fuel to the fire when he tweeted the simple word "Remix" on Monday (July 8), which Eilish and her brother/producer Finneas retweeted. Other sources believe the two may be working on a remix of "Bad Guy." If that's the case, perhaps we'll be getting both the collaboration and a new video?
Check out Eilish's Instagram story photos below.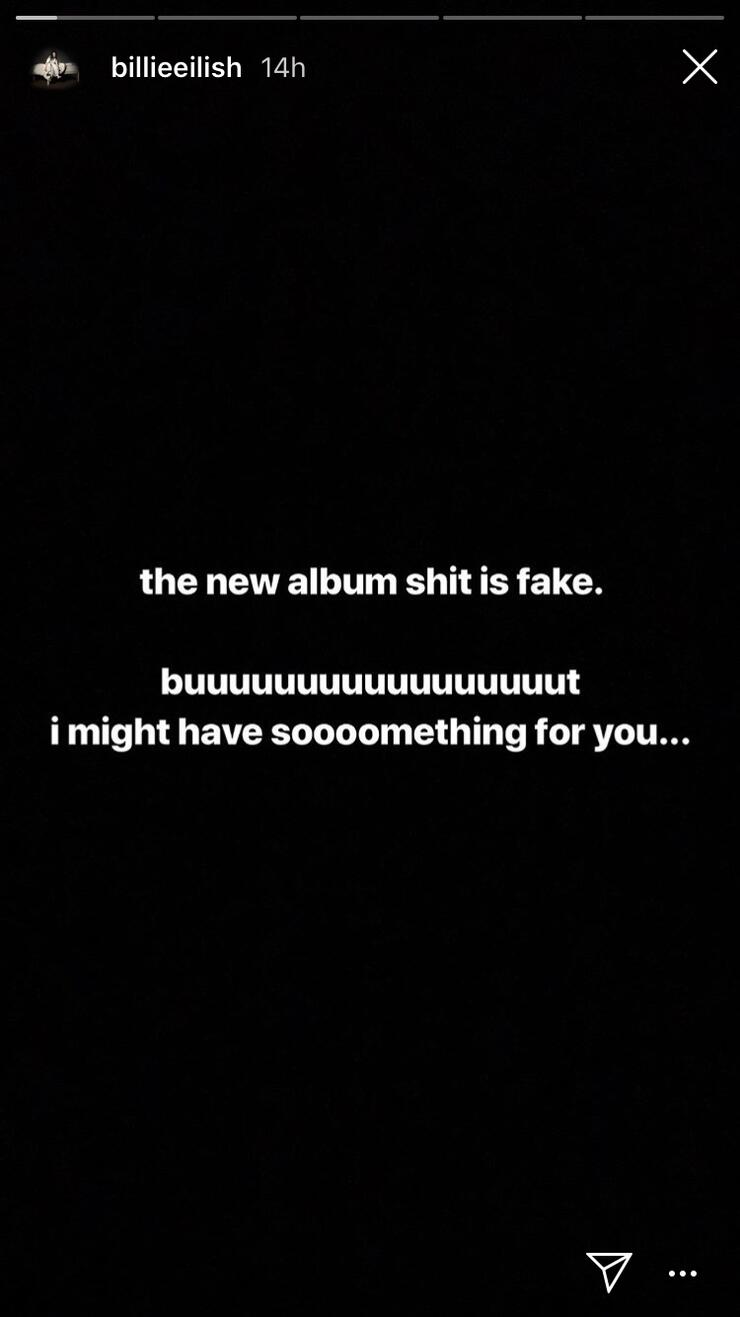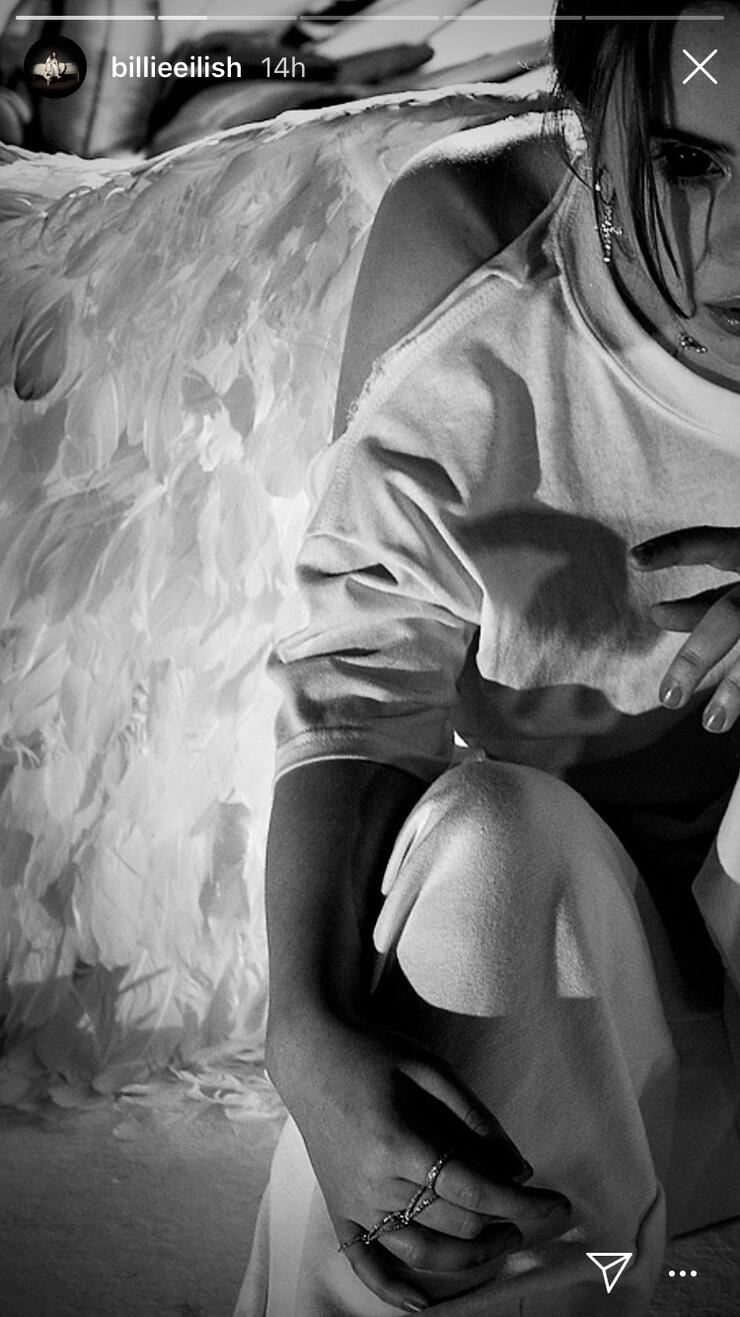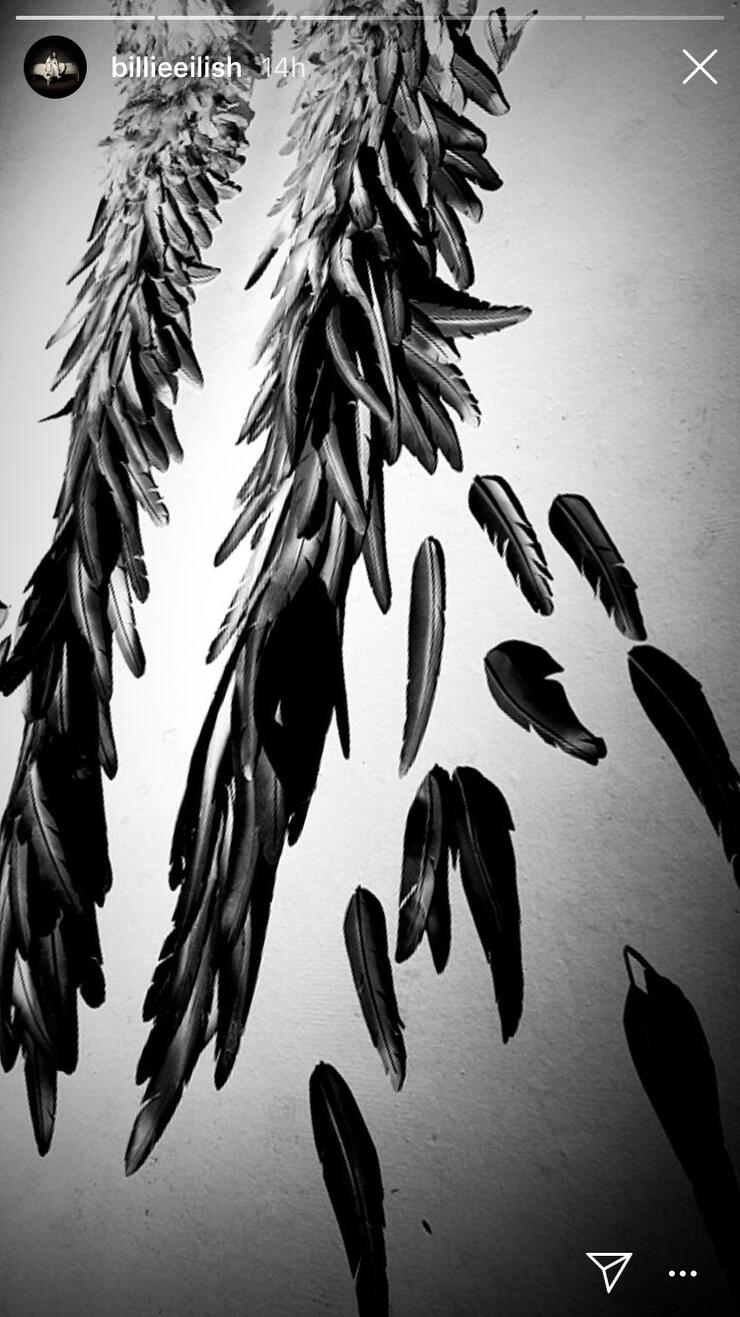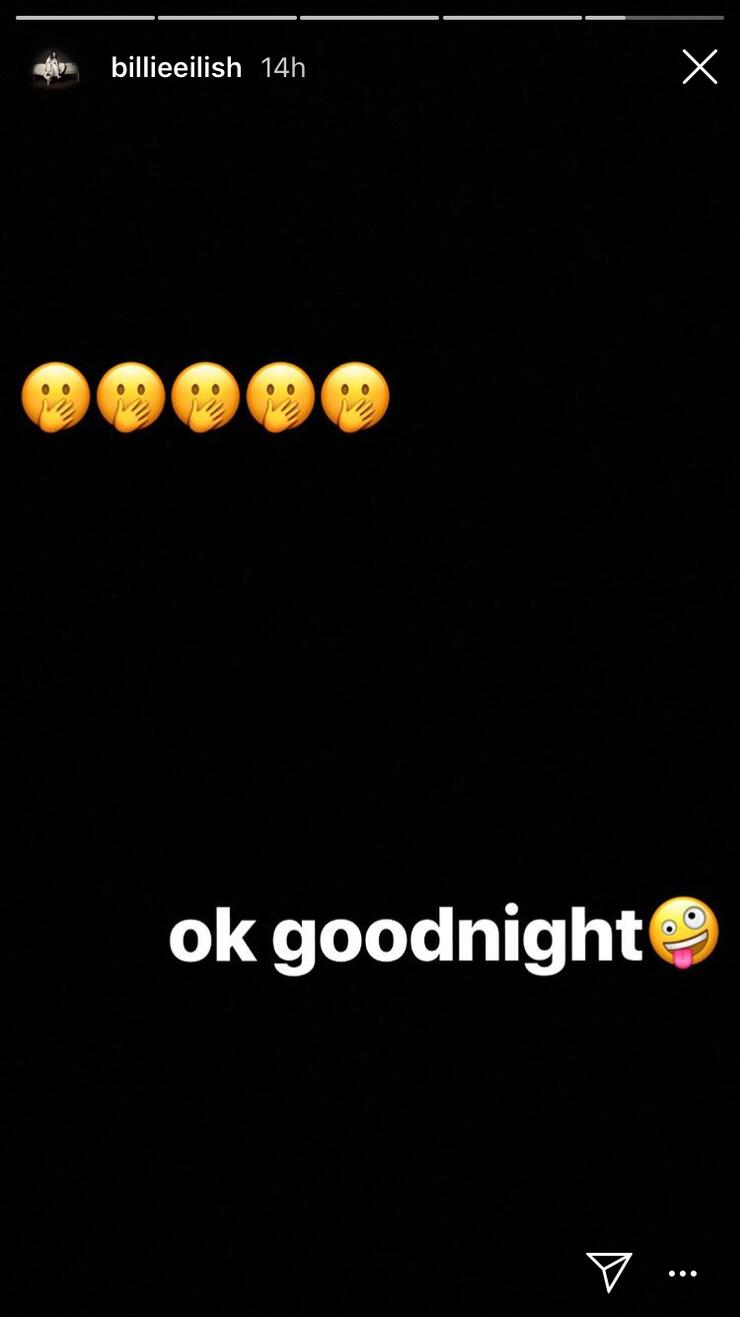 Billie Eilish is performing at this year's Daytime Stage at the iHeartRadio Music Festival in Las Vegas on September 21st alongside a lineup of incredible rising stars. A lineup of superstars are also set to perform on the main stage at T-Mobile Arena throughout the weekend, and fans across the country can tune in and watch an exclusive live stream of the show via The CW App and CWTV.com. Then, on October 2nd and 3rd, relive all of the epic performances from the weekend during a televised special on The CW Network at 8pm ET/PT. And leading up to the official television special, The CW will also air an hour-long Best Of Special on Sunday, September 29th at 8 p.m. ET/PT.
Photo: Getty Images
Chat About Is Billie Eilish Collaborating With Justin Bieber?