Kim Kardashian Responds To Rumors She Removed Ribs To Fit Into Met Dress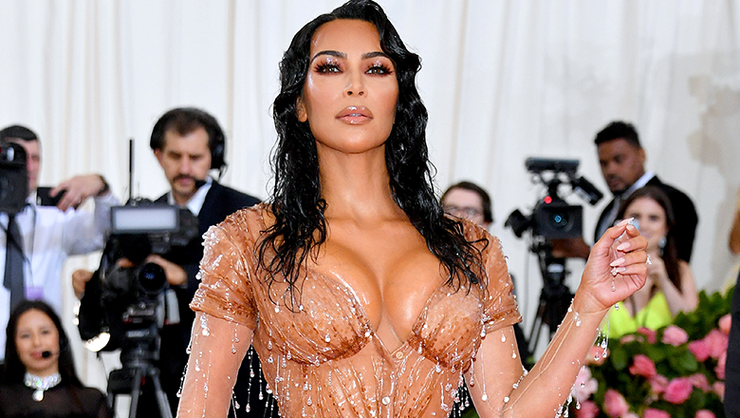 Kim Kardashian is known to go above and beyond when it comes to perfecting her looks. That's why a crazy rumor that she had some of her ribs removed to fit into her Met Gala dress was able to take off. During a recent interview wit the Wall Street Journal, the KKW beauty mogul shot down the wild theories.
"I have never felt pain like that in my life," Kim said of her experience wearing the custom Thierry Mugler design. "I'll have to show you pictures of the aftermath when I took it off -- the indentations on my back and my stomach." Though the dress and accompanying corset were quite painful, Kim confirmed she did not remove any ribs to wear them. "I don't even know if that's possible," she said.
In a behind-the-scenes video shot for Vogue, Kim took viewers inside her final fitting for the dress. She revealed the design was so tight she wouldn't be able to sit or go to the bathroom while attending the Met Gala. "Anna [Wintour], if I don't sit down for dinner, now you know why. I'll be walking around, mingling, talking, but I cannot hardly sit," Kim says in the video. "Wish me luck, I won't be able to pee for about four hours. We're coming up with a plan for what we do in case of an emergency."
The inside look at Kim's fitting also showed that it took three men to get the reality star into her dress. Though some people criticized Kim's look for not being "campy" enough for the Notes on Camp theme, Kim says she wanted to collaborate with Mugler because the famed designer "invented camp."
Photo: Getty
Chat About Kim Kardashian Responds To Rumors She Removed Ribs To Fit Into Met Dress