Larsa Pippen: There Were 'Situations' With Jordyn & Tristan Before Scandal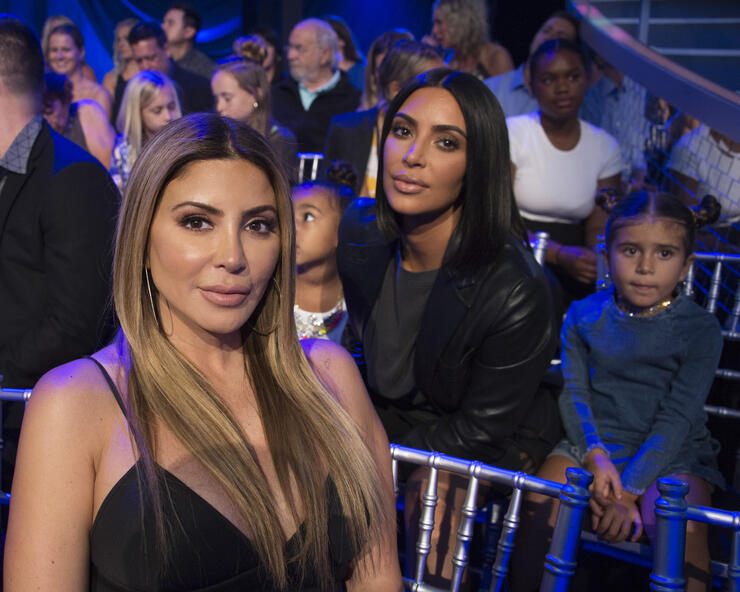 Longtime Kardashian family BFF Larsa Pippen is spilling more tea about the Jordyn Woods/Tristan Thompson cheating scandal. During an appearance on the Hollywood Unlocked [UNCENSORED] podcast, Larsa revealed she wasn't surprised to hear the news because there had been other "situations" between Jordyn and Tristan in the past.
Fans of Keeping Up With The Kardashians will recall Larsa was the one to break the news of the cheating scandal to Kim Kardashian. This phone call was depicted on a recent episode of the long running reality show. "I called Kim. She didn't believe me — she was like, 'No way. There's no way.' Then we called Kourtney and Kourtney was like, 'Yeah, I believe it," she said on the podcast. "Because there were other situations where [Jordyn and Tristan] were in the same room together and it was like, a weird feeling. Kourtney was in that room."
Larsa isn't the first person to make this allegation against Jordyn and Tristan, either. When news of the scandal broke, makeup artist and YouTuber Jeffree Star posted a video claiming the two were secretly an item for months. "Jordyn really just said that on the way out of Tristan's house, he kissed her on the mouth. That is a motherf***ing lie. Y'all have been hooking up for a month or two. The whole city of Calabasas knows it. There's eyes everywhere, there's normal people that aren't famous that are your neighbors, b***h," Jeffree alleges in the video. '"And everyone sees everything. Y'all have been hooking up for a while. It finally came out. You're f***ing shook that the truth's out, and you're trying to save your a**, girl."
Jordyn hasn't addressed the latest gossip about the cheating scandal. Though she did post the below photo on Instagram and she seems totally unbothered.
Chat About Larsa Pippen: There Were 'Situations' With Jordyn & Tristan Before Scandal