Nicki Minaj Pulls Out Of Saudi Arabia Concert After Criticism
By Peyton Blakemore
July 9, 2019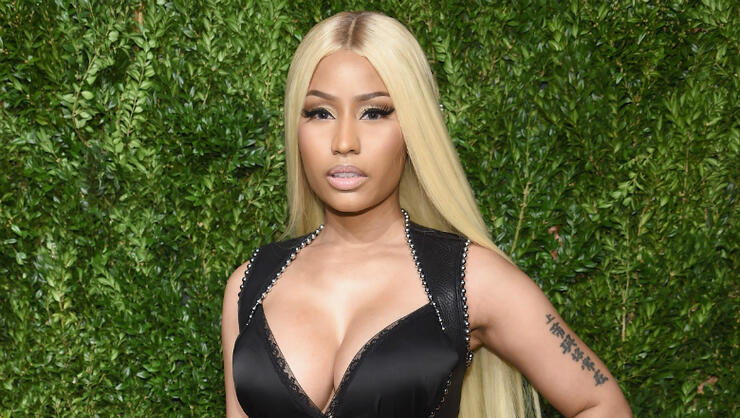 Nicki Minaj will not be performing at the Jeddah World Festival.
On Tuesday (July 9), the "Megatron" rapper announced that she has pulled out of her performance in Saudi Arabia after human rights groups called her out for performing in the ultraconservative country that is known for its lack of civil rights for women — women weren't given the right to drive or access to education and healthcare without the need for consent from a guardian until 2017 — and its heinous treatment of members of the LGBTQ community.
"After careful reflection I have decided to no longer move forward with my scheduled concert at Jeddah World Fest," Nicki said in a statement. "While I want nothing more than to bring my show to fans in Saudi Arabia, after better educating myself on the issues, I believe it is important for me to make clear my support for the rights of women, the LGBTQ community and freedom of expression."
The 36-year-old rapper later took to Instagram to ask her fans to "voice their opinions" about the situation so she could respond to their comments directly. "Saudi Arabia. I see some of your comments & I want to respond directly to my fans. Voice your opinions here," she wrote.
Fans quickly responded to Nicki's post. One wrote, "Please don't let us down. 11 thousand ticket was bought in only one hour please we want you htehre is a lot of barbz from saudi arabia literally I'm crying." Nicki then replied: "I love you guys. Can women go to the concert without a man? Pls answer."
A second fan asked, "Why didn't you fight fo us?" She responded, "I thought that's what I did but I'd love to hear ur thoughts."
Last week, the Human Rights Foundation's President and founder Thor Halvorssen published a five-page open letter addressed to Nicki, asking her to pull out of the July 18 festival, which is funded by controversial Crown Prince Mohammaed bin Salman. "I am writing to urgently inform you of the human rights crisis in Saudi Arabia; to explain the role that the regime of MBS has played in violating the rights of tens of millions of Saudis; and to request that, in light of your status as a global personality, you cancel your appearance as a symbol of solidarity with the ongoing suffering of the Saudi people," he wrote. "Since coming to power in 2017, MBS has spearheaded a crackdown on human rights, especially those of the women who live in his Kingdom."
"You recently celebrated Pride Week to stand in solidarity with the LGBTQ community. Yet, if you move forward with this performance, you will be condoning, and serving the public relations needs, of a government that executes homosexuals for the 'crime' of being who they are," he continued. "Just three months ago five gay men were beheaded after they confessed to crimes under torture. If you move forward with this performance for a festival sponsored by the Crown Prince, you will be in league with the people who respond to freedom of expression and thought with murder."
Nicki was set to share a stage with Steve Aoki and former One Direction singer Liam Payne.
Photo: Getty Images
Chat About Nicki Minaj Pulls Out Of Saudi Arabia Concert After Criticism