Julia Michaels Expands Her Lyrical Musings For 'Inner Monologue Part 2'
By James Dinh
July 10, 2019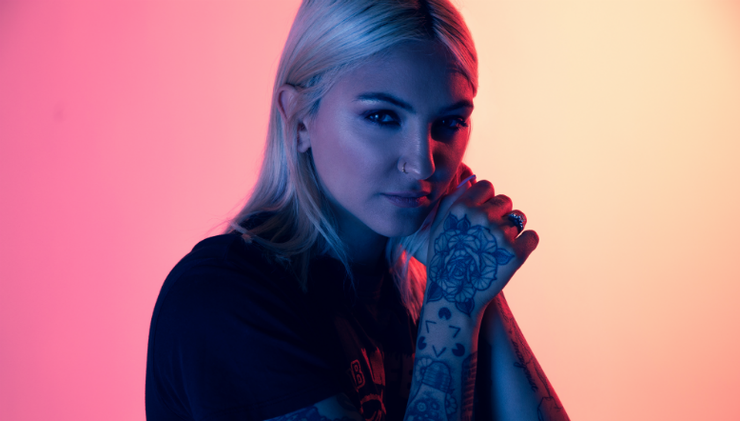 Pop superstardom was an acquired lifestyle for Julia Michaels, one that required cautious navigating and concrete boundaries. Two years since the success of her debut solo single, "Issues," as well as a boastful repertoire of songs for Justin Bieber, Selena Gomez and Britney Spears, the 25-year-old has found her pace in all the madness and is pushing forward with own ventures. At the top of 2019, she released Inner Monologue Part 1, a vulnerable six-track EP that chronicled love-struck woes, but also dove deep into her struggles with mental health. Part 2 arrived on Friday (July 4) and takes a more self-reflective aim, extending her lyrical musings to body imaging, severing romances and her lack of social fulfillment.
Prior to the release, iHeartRadio spoke with the singer about the eight-track set, which boasts mostly sole songwriting credits, how she learned to write off the cuff in the recording booth and her ultimately realization that her vulnerable lyricism just might not be everyone.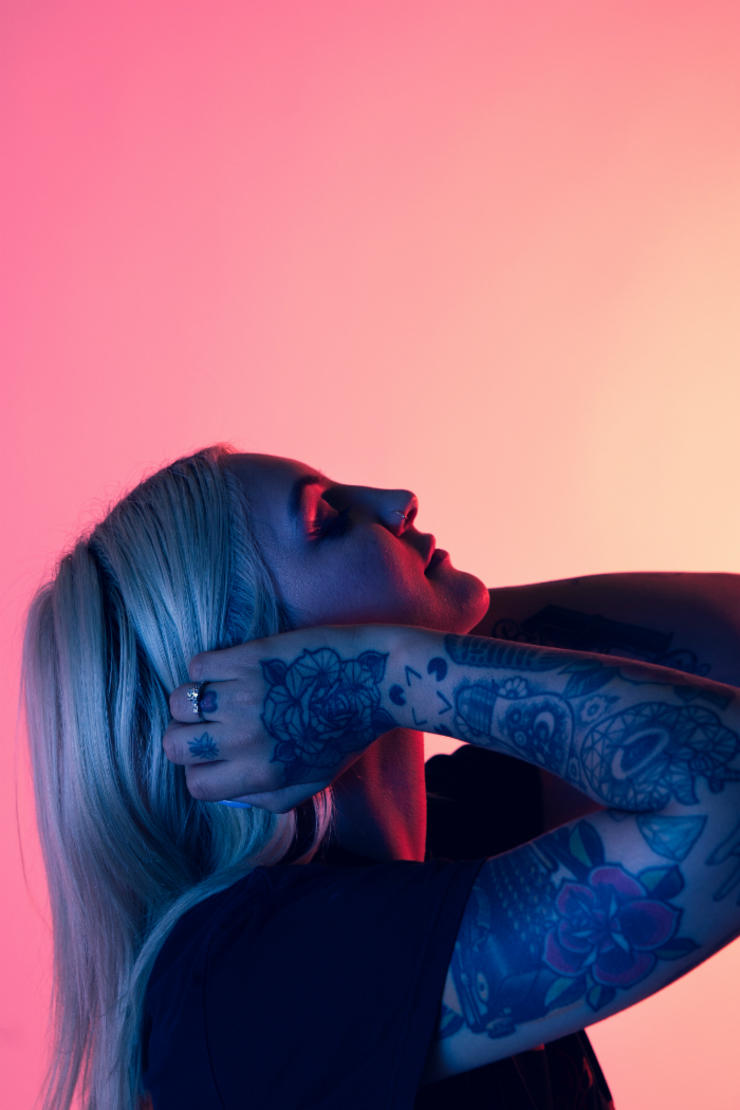 Inner Monologue Part 2 arrives five months after its predecessor. How do these sound different?
I think Part 2 is a little bit more self-reflective. Part 1 talked about mental health. Part 2 talks more about breakups and body image more than it does anything.
You've been songwriting for so long. Has your process changed throughout the years?
Definitely. I find that my process for writing has become even more internal. I don't write anything down. I usually sort of go into the room and I'll have someone play chords. I'll just go in the booth and I'll just sing everything that I think about; everything is pretty stream of thought. So like, "Body" on the record is that; I didn't write anything down. I didn't have an idea prepared. I just like, sang it down. "Falling for Boys," same thing. "Seventeen," same thing.
I ask because the new EP does sound more vulnerable. "Body" is clearly the standout. Talk to me a little about writing that one.
I feel like songs like that, because they're so personal, they're songs that sort of have to be written by yourself. I was in the booth and I was singing something else, and then I just thought, "I just want to love my body." It just came up out of nowhere. I was thinking about all of the things that I say to myself on a daily basis and how much I just hate on myself all the time and how I would never talk to somebody the way that I talk to myself. I wanted to write it from the perspective of literally fighting with yourself and that toxic relationship between yourself and yourself.
It's a good angle to take because you're right. We would never talk to somebody else the way that we talk to ourselves.
If I talked to someone else the way that I talk to myself, I would be the worst person on the planet, like, truly.
I love how "Falling for Boys" begins and ends. Is dad really getting angry?
Oh yeah, of course. My dad and I are really close, and no dad wants to see their little girl heartbroken. When I love, I love. I put my whole heart and soul into everything, so when I get my heart broken, it's like I can't eat, I can't sleep, I can't do anything. And it breaks his heart. He's definitely got a list.
"Hurt Again" is the focus track on the EP. What can you tell us about that one?
"Hurt Again" is one of those songs. A lot of my fans know my relationship history. I chose "Hurt Again" because I love love. I love the feeling of being in love. I just think it's just such a magical thing. I would get my heart broken a thousand times if that meant that I got to experience it and know that I've had it. It's knowing that this person is not good for you [and] seeing all the signs. You're like, "Wow, you're so much like my ex-boyfriend, this is so scary. This is going to end in a sh*t show, but it's fine because I get to love you and you get to love me back."
I also love how active you are on Twitter. You recently said something to your fans about mainstream music and your own vision when you go in to create music. Can you elaborate a little bit more on that?
I think my music is an acquired taste. It talks about a lot of things that can make people uncomfortable sometimes and I think some people are not ready for it. So I guess by mainstream, I just write what I feel and I just write what I want to. That can be taken however people want to take it. But really, I just want to make music because I want to make it. I want to make it so that it's relatable and it resonates with everybody that listens to it. You know, there's nothing worse than when people don't like it because it's like them saying they don't like a part of yourself, especially because you're writing it. That can be a little scary, but I just wanted them to know that I'm writing it for me and I'm writing it for them, and that's it.
I know that your journey from a songwriter to stepping in the spotlight was something that you had struggled with. How did you adjust after "Issues"?
Did you see [the fans]? That's how. I used to have awful stage fright and I still do. If I'm performing for people that I don't know, then I get awful scared. There's nothing more fulfilling than when you go into a room of 400 people or 1,500 people, or whomever, and you're literally surrounded by like-minded people that are anxious like you, feel the same things that you do, don't feel love, don't feel wanted, all these things that you feel all the time, and know that you're not alone.
You get to literally just sing all these things that you feel and know that these people are feeling it too. [That] has helped me so much. There's nothing more more cathartic for me than when we're singing a song like "Happy" off of Part 1 and everyone is screaming the pre-chorus because they feel so invested in it because they feel you feel it. It's just the best feeling.
Who is inspiring you nowadays when it comes to your peers and other artists?
To be honest, I listen to a lot of things that most people wouldn't think that I listen to. Well, I listen to a lot of songwriter stuff still. Fiona Apple will always be my constant. Sheryl Crow, Alanis Morissette, those are my heroes. But I also really love Ella Fitzgerald. I've been listening to The Fleetwoods and The Andrews Sisters a lot lately. Music where there's just so much thought. There's no programming. There's no synth sounds. Everything is made right there, recorded right there, and I think that is so amazing. I love to pick apart all the strings and all the vocals and all of that stuff. So I love listening to that a lot.
You're consistently writing for other people. Who else are you currently working on tunes for?
Right now I'm focusing on my own thing, you know, just like trying to get Part 3 done before I go on tour. I try to be Batman and Bruce Wayne at the same time. [It] doesn't always work for me, but when it does, it does, but right now I really want to focus on that and get that right.
This conversation has been edited for length and clarity.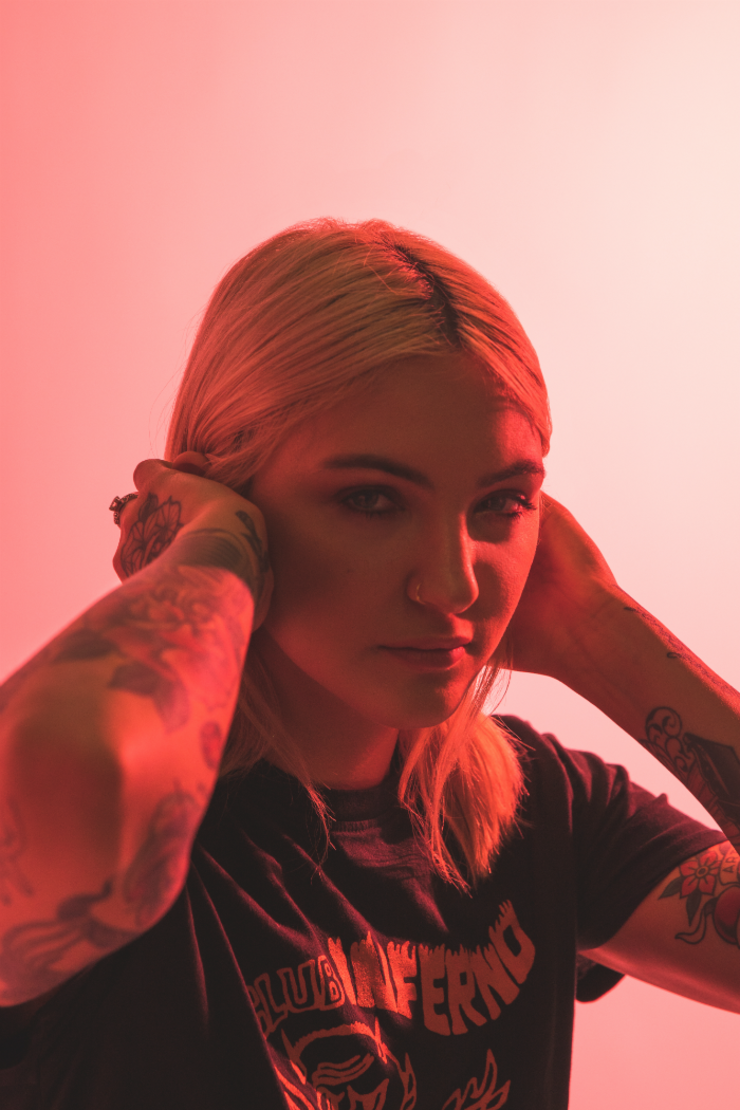 Photo: Katherine Tyler for iHeartRadio