'Willy Wonka & The Chocolate Factory' Star Dies At Age 62
By Dave Basner
July 11, 2019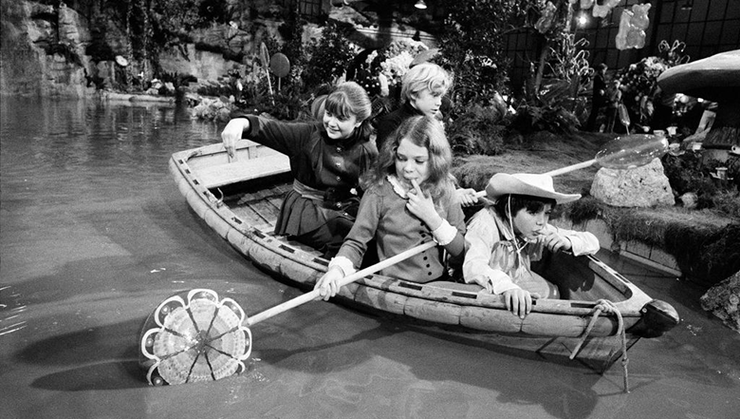 Denise Nickerson, who at age 13 got her big break when she was cast as "Violet Beauregarde" in the classic 1971 film Willy Wonka & The Chocolate Factory, has died at the age of 62. Last year, Nickerson suffered a stroke and on Monday, according to her son Josh, who has been keeping fans updated on his mother's condition, she "got into her medicines and took as much as she could." Denise was rushed to the ER where she had seizures and was in pulmonary and respiratory distress. She then contracted pneumonia and her conditioned worsened. She wound up in a coma-like state and, since she had a DNR, on Wednesday, her son asked doctors to stop their efforts. She passed away some time later.
In a Facebook post announcing their decision to remove Denise from life support, Josh and his wife explained, "None of it was helping, but making her only more uncomfortable. We're telling her it's okay to let go." Later, they simply wrote, "She's gone."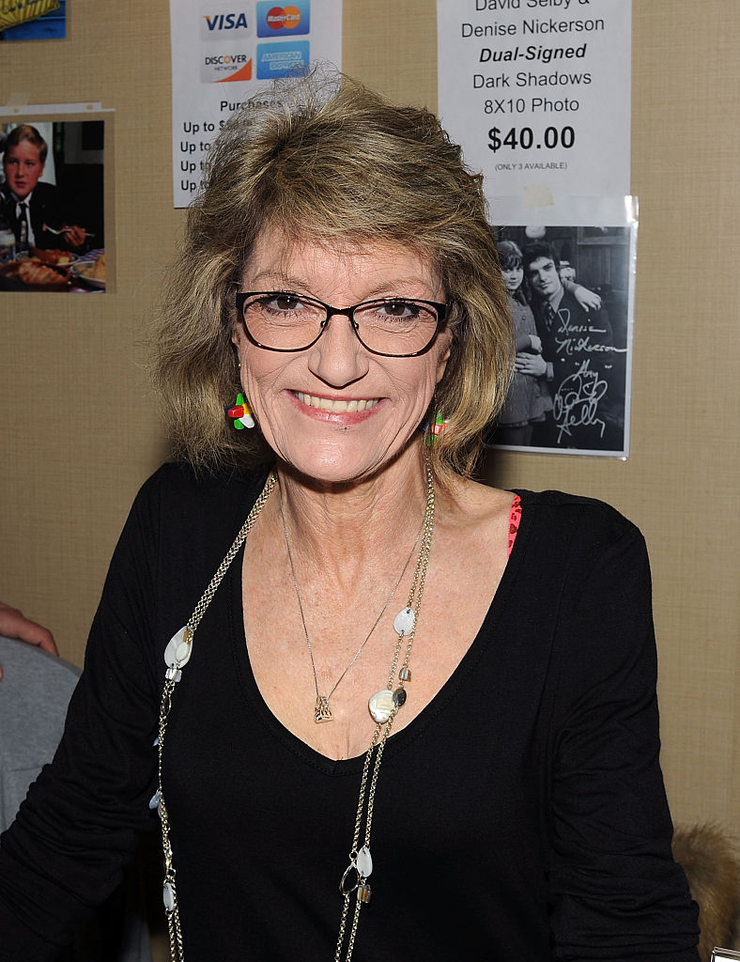 Just a year ago, upon being released from a rehab facility where she was staying following her stroke, Denise met up with her Willy Wonka co-stars, Paris Themmen and Julie Dawn Cole, who played "Mike Teevee" and "Veruca Salt."
While Denise played "Allison" on The Electric Company and was in Dark Shadows as well as an episode of The Brady Bunch, she is best known for her role in Willy Wonka, which saw her turning into a human blueberry after sampling gum she wasn't supposed to at the Chocolate Factory.
In 1978, she retired from acting and spent time working as a receptionist in a doctor's office.
Unfortunately, Josh and his wife are unable to pay for death expenses. They've started a GoFundMe explaining that even though Denise had "fame and notoriety, there is no inheritance. No life insurance. No end of life nest egg." Nickerson's final wish was to be cremated and have her ashes made into a piece of glass art and to fulfill that and pay for other costs, Josh needs help. You can contribute here.
Photo: Getty Images