Miley Cyrus Mourns Loss Of Pet Pig Bubba Sue: Read Her Emotional Tribute
By Hayden Brooks
July 11, 2019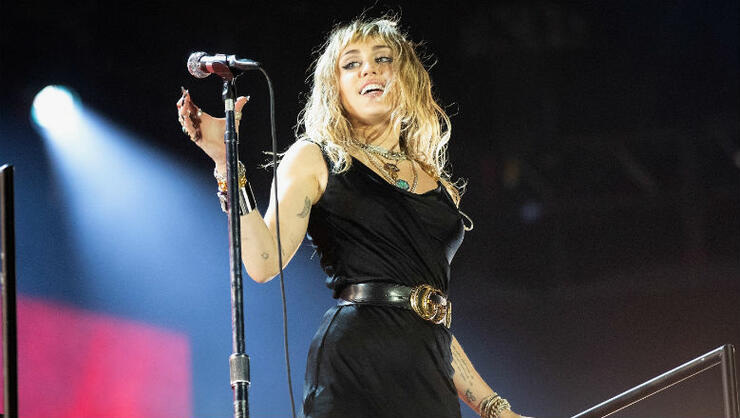 Miley Cyrus has lost one of her beloved animals as her pet pig Bubba Sue, also known as Pig Pig, died.
On Wednesday (July 10), the pop titan took to Instagram Stories to share the emotional news. "Very sad to say my dear beloved friend Pig Pig has passed away," the 26-year-old captioned a video of her laughing as Pig Pig ate an apple. "I will miss u always. Thank you for so many laughs and good times girl." In a follow-up post, she shared a photo of her giving a kiss to the then-young pet alongside the caption, "I will miss you Pig Pig." Longtime Cyrus followers know that the singer adopted and nicknamed the pet Pig Pig in August 2014 after her dog Floyd passed away. Just a year later, she took Pig Pig to to the cover of Paper magazine.
Miley Cyrus is performing at this year's iHeartRadio Music Festival in Las Vegas in September alongside a lineup of superstar artists. Fans across the country can tune in and watch an exclusive live stream of the show via The CW App and CWTV.com. Then, on October 2nd and 3rd, relive all of the epic performances from the weekend during a televised special on The CW Network at 8pm ET/PT. And leading up to the official television special, The CW will also air an hour-long Best Of Special on Sunday, September 29th at 8 p.m. ET/PT.
Chat About Miley Cyrus Mourns Loss Of Pet Pig Bubba Sue: Read Her Emotional Tribute