Miley Cyrus Says She Won't Bring Children Into The World Until This Happens
By Katrina Nattress
July 11, 2019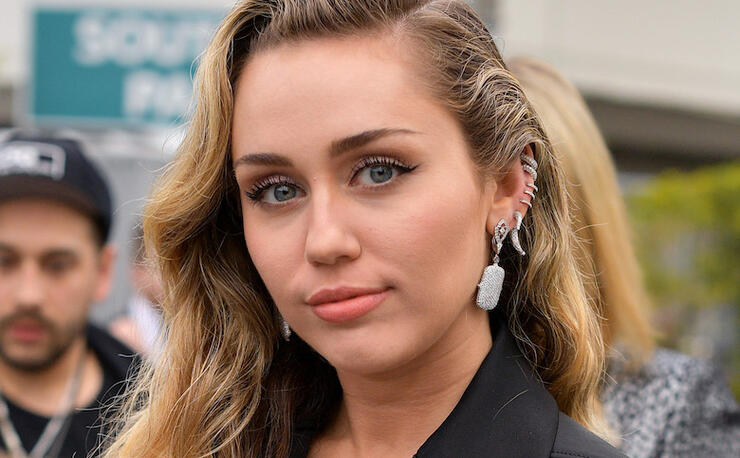 Miley Cyrus may be a married woman now, but that doesn't mean she's planning on having kids anytime soon. During a raw interview for Elle's August cover issue, the "Cattitude" singer opened up about her stipulation for bringing children into this world. "We've been doing the same thing to the earth that we do to women," Cyrus proclaimed in the interview. "We just take and take and expect it to keep producing. And it's exhausted. It can't produce."
"We're getting handed a piece-of-s**t planet, and I refuse to hand that down to my child," she continued. "Until I feel like my kid would live on an earth with fish in the water, I'm not bringing in another person to deal with that."
Elsewhere in the interview, she explained her "complex," "modern" marriage to Liam Hemsworth. "I think it's very confusing to people that I'm married. But my relationship is unique. And I don't know that I would ever publicly allow people in there because it's so complex, and modern, and new that I don't think we're in a place where people would get it. I mean, do people really think that I'm at home in a f**king apron cooking dinner?"
"I'm in a hetero relationship, but I still am very sexually attracted to women," she added. "People become vegetarian for health reasons, but bacon is still f**king good, and I know that. I made a partner decision. This is the person I feel has my back the most. I definitely don't fit into a stereotypical wife role. I don't even like that word."
Read the full interview here.
Miley Cyrus is performing at this year's iHeartRadio Music Festival in Las Vegas in September alongside a lineup of superstar artists. Fans across the country can tune in and watch an exclusive live stream of the show via The CW App and CWTV.com. Then, on October 2nd and 3rd, relive all of the epic performances from the weekend during a televised special on The CW Network at 8pm ET/PT. And leading up to the official television special, The CW will also air an hour-long Best Of Special on Sunday, September 29th at 8 p.m. ET/PT.
Photo: Getty Images