Roger Waters' 'Us + Them' Concert Film Coming To Theaters Worldwide
By Andrew Magnotta @AndrewMagnotta
July 11, 2019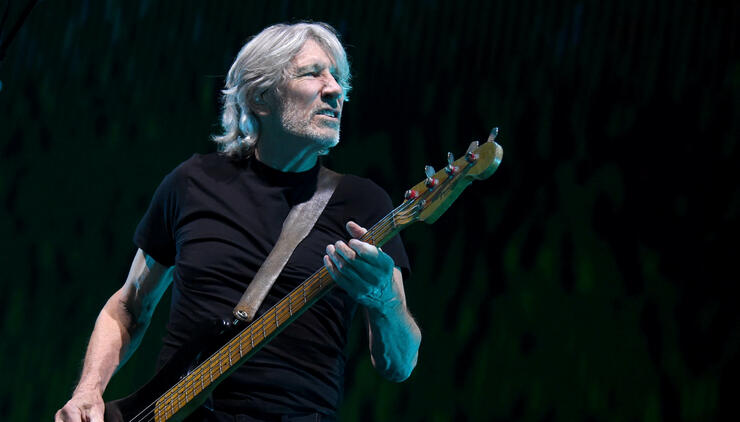 Roger Waters is bringing a film from his most recent world tour, 'Us + Them,' to theaters this fall.
The Pink Floyd co-founder's legendary live sound and production was captured at a concert in Amsterdam by director Sean Evans, who also worked on Waters' 2014 film Roger Waters: The Wall.
Roger Waters: Us + Them features Waters and his band performing music from Pink Floyd's iconic Dark Side of the Moon, The Wall, Animals and Wish You Were Here albums, as well as the rock icon's 2017 solo album, Is This the Life We Really Want?
The film will receive a limited engagement, screening in theaters worldwide October 2 and 6.
"Roger has been the innovator of theater in arena and stadium rock 'n' roll since the early '70s," Waters manager Mark Fenwick told Variety this past spring. "He is legendary for pushing the boundaries of surround sound and visual entertainment with his message of love and humanity through 'Us + Them.'"
Tickets to screenings of Roger Waters: Us + Them go on sale July 17. Go here for more information.
The 'Us + Them' tour featured 156 shows on four continents. Waters and his band played to an estimated 2.3 million people on the trek.
Photo: Getty Images
Chat About Roger Waters' 'Us + Them' Concert Film Coming To Theaters Worldwide