These Are The Highest-Paid Rock Stars In the World
By Andrew Magnotta @AndrewMagnotta
July 11, 2019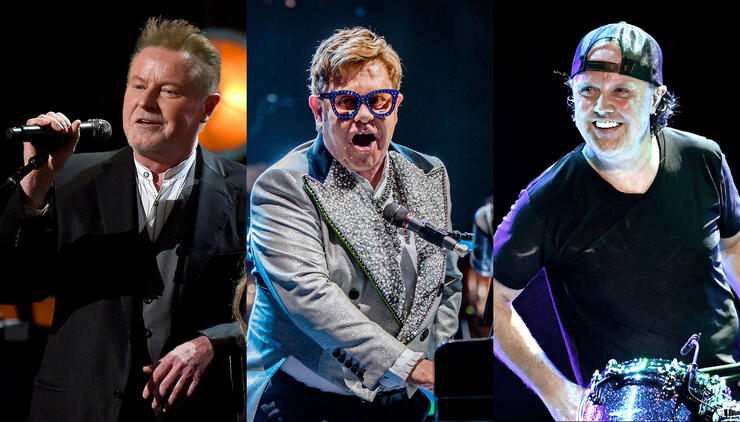 Forbes' annual list of highest paid celebrities for 2018-2019 includes several major rock artists among the world's top earners.
At No. 8 overall, and fourth among musicians, ranks The Eagles, which took in a reported $100 million since Forbes last compiled its list.
The magazine reports the Eagles earn more than $3.5 million at each stop on their tour, which is the first since the death of co-founder Glenn Frey. It marks an awfully strong debut for Frey's 26-year-old son Deacon who took over his dad's old spot on stage.
Elton John, No. 19 overall, saw the second most green of any rocker over the last year, raking in an estimated $84 million.
Metallica sits at No. 30 overall, and third among rock artists, bringing in $68.5 million. Metallica has earned a reported $250 million on its 'WorldWired' tour, now in its third year.
Other high-earning rockers include Fleetwood Mac (No. 59), Paul McCartney (No. 62), Guns N' Roses (No. 71), The Rolling Stones (No. 83) and Dave Matthews Band (No. 92).
While merchandising and other endorsements no doubt factor into artists' earnings, Forbes notes that the cost of concert tickets has never been higher, estimating the price of admission has risen at least 7 percent since last year's calculations.
The biggest money-making star of all is Taylor Swift. The best-paid athlete is Lionel Messi.
Photo: Getty Images