Woman With Dementia Assaulted While Wearing 'I Have Alzheimer's' Pin
By Bill Galluccio
July 11, 2019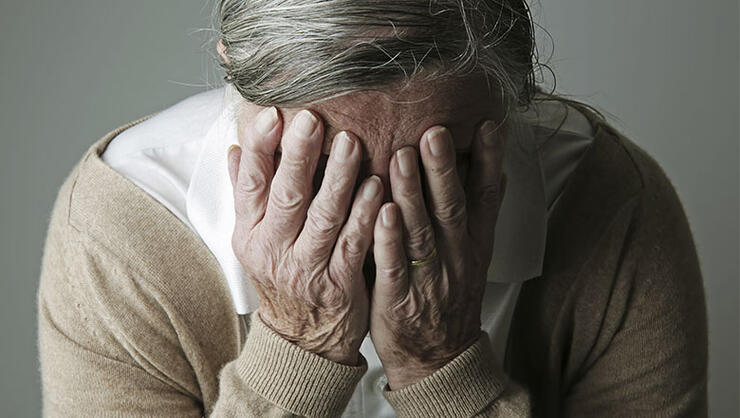 British authorities are searching for a man who assaulted a 60-year-old woman who has Alzheimer's disease. Joy Watson was enjoying a meal at a roadside cafe when she saw a man allegedly mistreating his dog. Watson approached the man and his wife and told them if they didn't stop, she would call the police.
"I then saw this lady and gentleman. The man had a huge Alsatian. He was having trouble with it as he was pulling and tugging. The man then started kicking it," Watson told the Manchester Evening News. "I asked the lady if she knew him. She said she was his wife. I told her that if he did not stop attacking the dog, I would report him."
They told Watson to mind her own business and continued to put the dog into their car. When Watson informed them that the law required them to have their dog in a restraint, the man punched her in the face.
"He then thumped me, not a push. I think he saw my badge and must have considered me to be a soft touch. I went down and hit my head on the concrete ground. My nose was gushing with blood."
Watson, who was wearing a pin that said "I have Alzheimer's please be patient" suffered a broken eye socket and bloody nose as a result of the assault. The man and his wife fled in a blue or black sedan. The police are investigating the crime and say the assailant was in his 60s and wearing fawn and brown clothing.
Photo: Getty Images
Chat About Woman With Dementia Assaulted While Wearing 'I Have Alzheimer's' Pin