Lil Wayne 'Might' Quit Blink-182 Tour: Rapper Exits Show After 20 Minutes
By Regina Star
July 12, 2019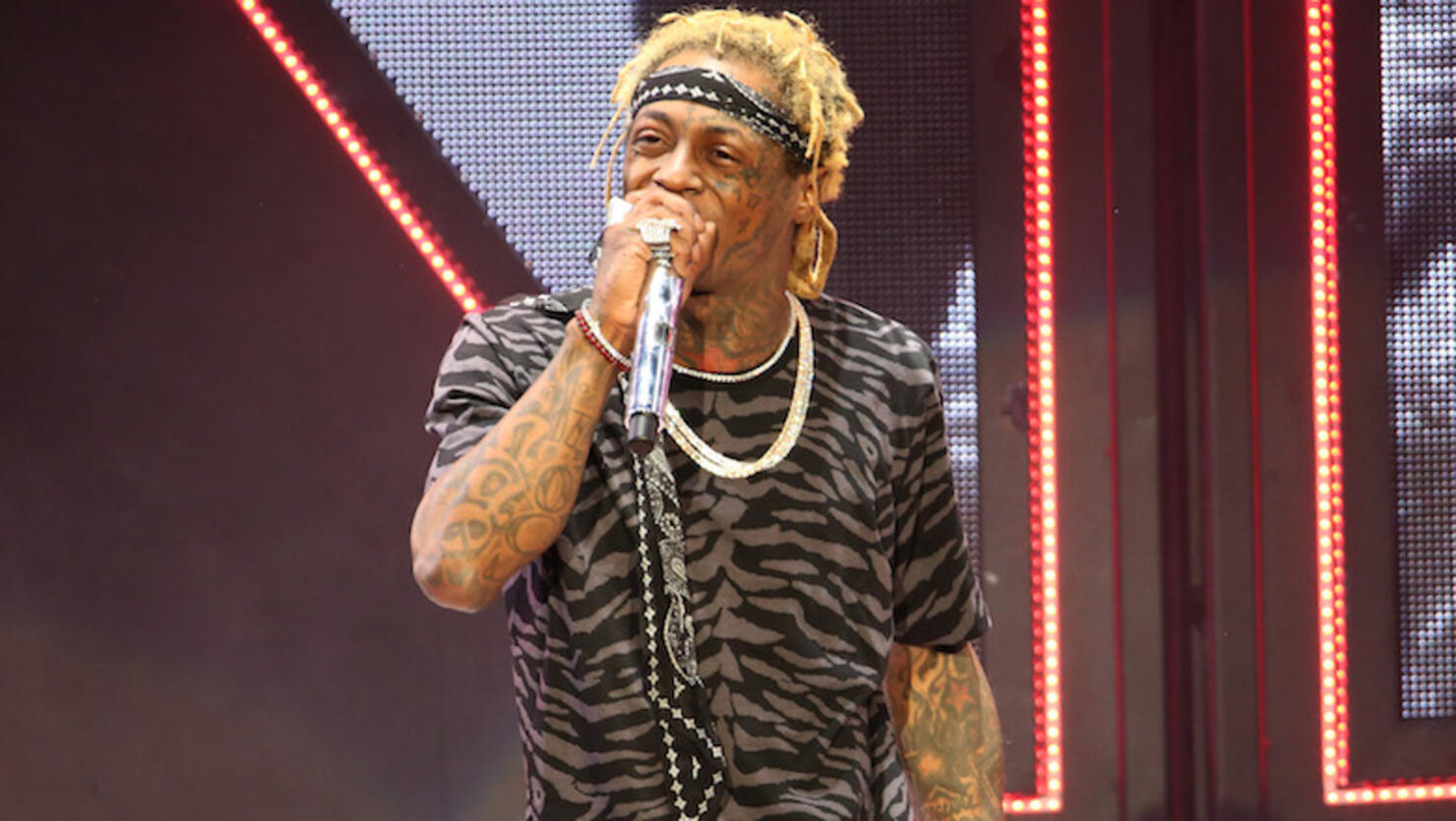 Lil Wayne might be pulling the plug on his co-headlining summer tour with blink-182.
During last night's (July 11) show at Jiffy Lube Live in Bristow, Virginia, Weezy didn't seem to be feeling the crowd's reaction and paused halfway through his performance to express his disappointment over the lackluster turnout. "Please forgive me," Wayne addressed the audience in a fan-shot video. "I'm so not used to performing to a crowd and there's not too many, you know, like still, that's not my swag."
"I'm not sure how long I'm going to be able to do this tour, but make some noise for blink-182 for including me anyway," he added in the clip, before announcing, "This might be my last night, though. Let's go."
This was only the beginning. Wayne didn't even make it through the rest of his set, which supposedly lasted no more than 15-20 minutes, before walking off the stage mid-song, according to fans, many of whom drove through inclement weather to see him live.
"Hahaha @LilTunechi just played six songs and dipped out," tweeted one concert-goer, while another upset attendee added: "My dude you opened your concert 'without us, you ain't s--t' but then you leave us after 5 songs when we waited in the d--n rain for 3 hours. PayPal me my gas and ticket money."
Apparently, other outlets report an "apparent weather alert" could've been to blame for the smaller-than-usual crowd.
Even so, fans are reasonably unhappy with the emcee's showmanship. The 40-date trek only just started a few weeks ago, and is expected to go through September.
As of yet, Weezy nor blink-182 have released a statement.
Photo: Getty Images