Netflix Finally Reveals When 'Mindhunter' Will Return For Season 2
By Emily Lee
July 12, 2019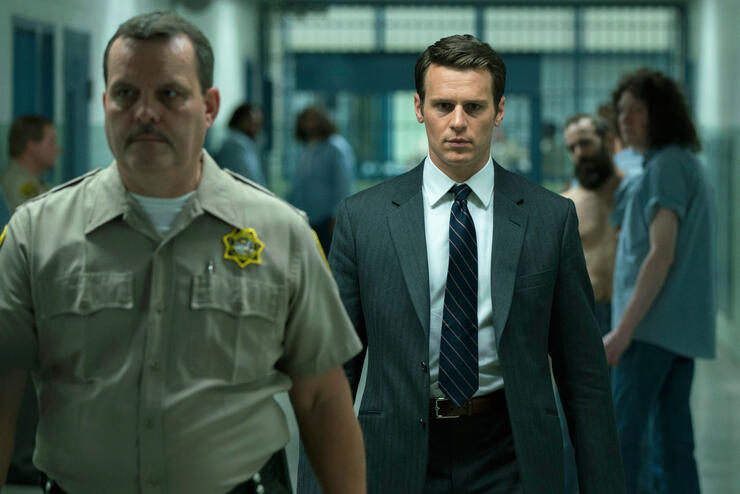 The premiere date of Mindhunter season 2 is finally here! Netflix has been pretty hush hush about the details surrounding the hit crime drama's sophomore run, but executive producer and director David Fincher totally spilled the beans. You'll be able to stream the second season starting August 16th.
"Yes, there is now [a date]," Fincher said on a recent episode of the podcast The Treatment. "I'm not sure, I guess I'm allowed to say it, but, yeah, it's gonna be the 16th." Following Fincher's rogue reveal of the premiere date, a rep for Netflix confirmed the news to Entertainment Weekly.
Mindhunter follows two FBI agents in the 1970s as they expand criminal science by delving into the psychology of murder and getting uneasily close to all-too-real monsters. The show is inspired by real events and features fictionalized versions of infamous serial killers. The first season featured a storyline that focused on serial killer Ed Kemper, which received rave reviews from critics.
The second season, though, will do something different. "Next year we're looking at the Atlanta child murders, so we'll have a lot more African-American music which will be nice," Fincher previously told Billboard  about season 2. "The music will evolve. It's intended to support what's happening with the show and for the show to evolve radically between seasons."
Jonathan Groff, Anna Torv, and Holt McCallany will all reprise their roles in the second season of Mindhunter. Will you be tuning in on August 16th?
Photo: Getty
Chat About Netflix Finally Reveals When 'Mindhunter' Will Return For Season 2