Spinderella Sues Former Group Salt-N-Pepa For Millions In Unpaid Royalties
By Peyton Blakemore
July 12, 2019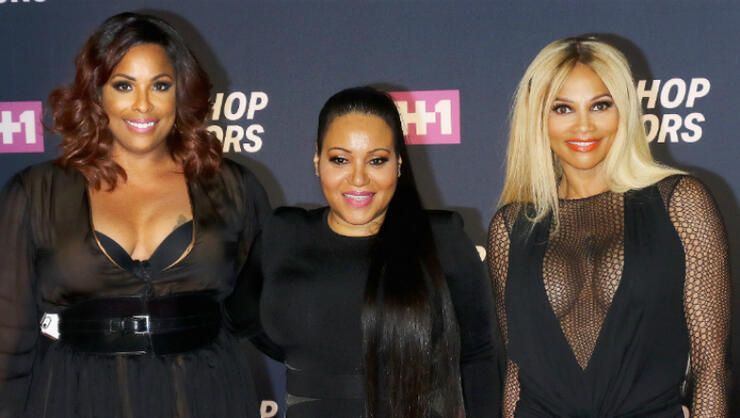 Let's talk about money, baby!
According to TMZ, Spinderella believes her groupmates Salt-N-Pepa have screwed her out of millions of dollars, so she's suing them for trademark infringement, fraud, and breach of contract.
In legal documents, obtained by the entertainment news site, Spin alleges that she was first screwed out of money with the group's 1999 "Best Of" album. She claims she was promised one-third of the royalties and even received a phone call telling her she would receive $125K, but got no money.
The DJ goes on to claim that she was promised one-third of the group's fee for their 2007 VH1 reality show — Spin was an occasional guest on the show — and "got way less than the one-third." That's not all, the 47-year-old also claims she got zero compensation for their group appearance at the 2018 Billboard Music Awards and received not a dime of the $600k in royalties the ladies were paid over the last decade.
However, insiders close to Salt-N-Pepa told a different story. Following news of Spinderella's lawsuit, a source told TMZ the ladies think Spinderella's suit is about her own insecurities because she feels like a third wheel. The insider cited the ladies' Salt-N-Pepa Show as a reference, saying Spin has been feeling this way since she was merely a guest on the show.
The insider added, Spin's "not entitled to any royalties in her contract — including the $125k she says she's owed from the 1999 'Best of' album." She was reportedly "always paid as an independent contractor." Sources additionally told the site that "the Salt-N-Pepa brand is owned by Salt and Pepa, not Spinderella, so her claims of trademark infringement in her suit are also baseless." The ladies reportedly haven't used her name or likeness since her departure from the group.
Photo: Getty Images
Chat About Spinderella Sues Former Group Salt-N-Pepa For Millions In Unpaid Royalties