Ed Sheeran Admits He Gets Anxiety 'Every Day'
By Katrina Nattress
July 13, 2019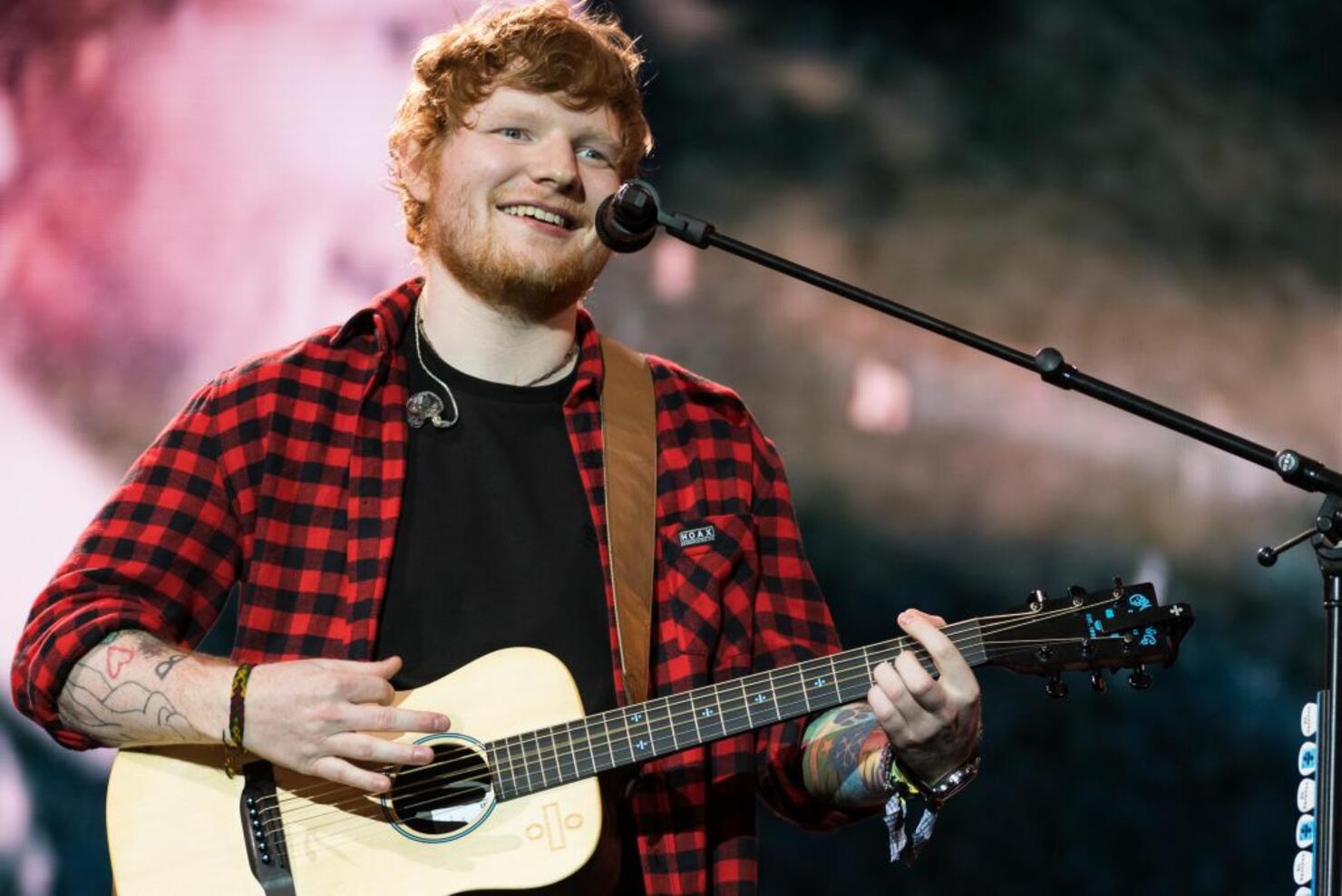 Ed Sheeran may be busy celebrating the release of his latest album, No. 6 Collaborations Project; however, during an extensive interview with iHeartRadio's Charlamagne tha God, who co-hosts The Breakfast Club, the superstar opened up about suffering from anxiety "every day" while detailing each song on the new album.
The topic came up while discussing Sheeran's song with Justin Bieber, "I Don't Care."
"I have social anxiety. I hate large groups of people, which is ironic, because I play shows for a living. But, I just feel claustrophobic and don't like being around too many people," he admitted. "I don't mind talking to people. I have no problem with having a conversation with people. It's just when people film me and sh*t, and just stare at me. It makes me feel weird, because it makes me feel like I'm not human. If you're coming up and having a conversation with me, it makes me feel human, even if we've never met. The thing that instantly shuts me off is having a moment like that with someone that's so human and so nice, and then being like, 'Can I have a picture?' It kind of then puts you back down to Earth and then you're literally just 15 likes on Instagram. That's what you are."
So if you ever see the singer out in public, remember that he'd love for you to say hello — just make sure it's a genuine interaction. "I was at a Marilyn Manson show and a man shook my hand and said he liked my music, and that was it. It was such a short thing and such a simple thing, but it meant so much," he recalled.
Though he feels this way, the 28-year-old doesn't want to sound "complainy." "I have a very, very cool job and life," he says, "but if I can avoid it, I will."
Watch the full interview below, and look for the mental health discussion at the 26:20 mark.