R. Kelly Investigation: Feds Uncover More Than 20 Underage Sex Tapes
By Peyton Blakemore
July 13, 2019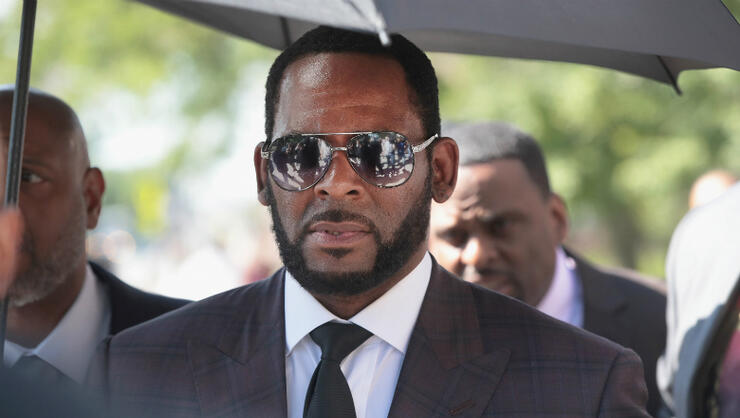 R. Kelly's inner circle has turned on him.
According to TMZ, the 52-year-old disgraced singer is back behind bars thanks in large part to his "enablers and ex-employees who handed the feds" videos of him sexually abusing underage girls.
Gerald Griggs, who represents Joycelyn Savage's family among others, told the entertainment news site the federal investigation uncovered over 20 videos of the alleged sexual predator sexually abusing minors.
Prosecutors reportedly confirmed that the multiple victims were not of age to give consent by talking to a number of witnesses. Several of Kelly's enablers —past and present — reportedly "flipped and turned over the tapes to investigators."
"Those videos were exactly what the feds needed to secure indictments for sex crimes, including child pornography," TMZ reported.
Kelly was arrested for the third time this year on Thursday (July 11) after a federal grand jury indicted him on 13 additional counts of sexual abuse, including four counts of producing child pornography and two counts of receiving child pornography. Kelly is also facing another five-count federal indictment in New York.
Despite the multiple charges and alleged proof against him, Kelly has continued to deny all claims of sexual abuse. In June, the "Ignition" singer, who was already facing 10 counts of aggravated criminal sexual abuse, was charged with 11 additional felony counts of sexual abuse. He pled not guilty to all of the charges.
Photo: Getty Images
Chat About R. Kelly Investigation: Feds Uncover More Than 20 Underage Sex Tapes