Serena Williams Praises Meghan Markle After Wimbledon Loss
By Peyton Blakemore
July 14, 2019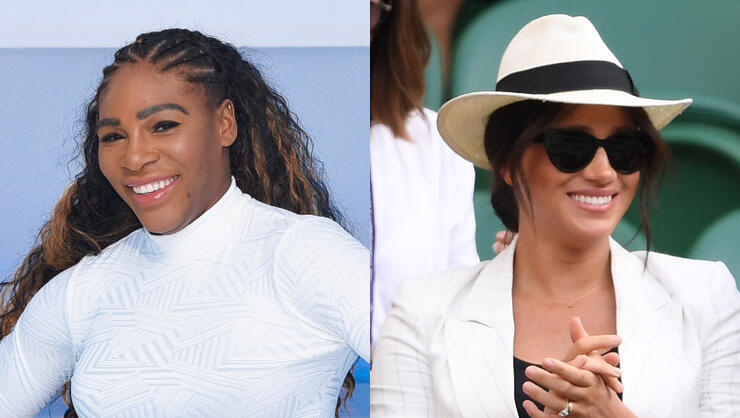 Serena Williams and Meghan Markle's friendship is the epitome of friendship goals.
After losing the 2019 Wimbledon women's singles final to Simona Halep on Saturday (July 13), Serena spoke about her close friendship with the Duchess of Sussex, who was in attendance at the match, supporting Serena from the Royal Box at Centre Court.
"Just having her in general as a friend is great," the 37-year-old tennis star told reporters during her post-match interview. "She's such a great friend and a great person as well, and always positive, no matter what. So it's so good to have people like that just to know."
"She's such a fan of the sport and she too is happy for Simona," Serena continued. "She saw that she played unbelievable and that's just the kind of person that she is."
Last week, the 23-time Grand Slam champion defended Meghan against negative media reports. "Any time I see her name attached to anything, I don't read it," Serena admitted. "She couldn't be a better friend to me. Low moments, high moments—she's always there. That's all I want to be to her."
Prior to becoming a royal, Meghan spoke about meeting Serena at DIRECTV's Celebrity Beach Bowl in 2014. "We hit it off immediately," the Duchess later wrote on her now-deleted lifestyle website The Tig. "Taking pictures, laughing through the flag football game we were both playing in, and chatting not about tennis or acting, but about all the good old fashioned girly stuff."
Serena and her husband Alexis Ohanian attended Meghan's royal wedding to Prince Harry in 2018. She also co-hosted Meghan's New York City baby shower earlier this year.
Photo: Getty Images