Greta Van Fleet's Next Album Will Be 'Something Quite Different' Than Debut
By Katrina Nattress
July 16, 2019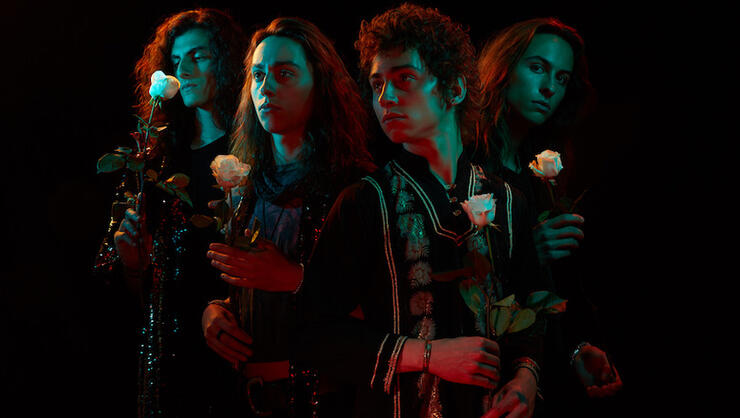 Greta Van Fleet's debut album Anthem of the Peaceful Army isn't even a year old yet, but that's not stopping the young rockers from working on its followup. Earlier this year, the band guaranteed that its sophomore effort would come out in 2019, and though we haven't received any details about when to expect new music, the members are letting us know what to expect (or not expect) from their new material.
"We're working on something quite different," guitarist Jake Kiszka told NME backstage at Mad Cool Festival. "It's interesting, because we never know exactly what an album is going to look like — it can only be so premeditated. But as it sort of unfolds now, it's an example of where we are musically right now. It's definitely much different than Anthem of the Peaceful Army would have been."
"I think it's really the next step in the evolution of what we want to do," bassist Sam Kiszka added. "I think as far as the intent goes, it's just incorporating more sounds, more tones, more styles of music, perhaps, and taking a step in the cinematic direction."
Watch the full interview below.
Aside from writing their next album, Greta Van Fleet have been touring nonstop this year, with plans to play through November. Take a look at their full list of tour dates here.
Photo: Travis Shinn
Chat About Greta Van Fleet's Next Album Will Be 'Something Quite Different' Than Debut