Pink Defends Photo Of Her Kids Running Through Holocaust Memorial
By Regina Star
July 15, 2019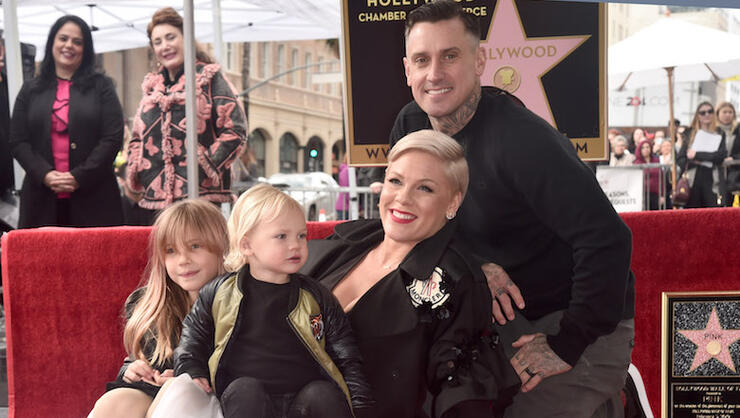 The "parenting police" are charging Pink with yet another crime.
On Sunday (July 14), the "Who Knew" singer-songwriter shared an image from her family's meaningful visit to Berlin — and sure enough, mom-shamers had something to say. The picture, photographed at the city's Holocaust Memorial to the Murdered Jews of Europe, captures Pink and husband Carey Hart's two children — Willow, 8, and Jameson, 2 — running throughout the halls of the exhibit.
Aware of the building's sensitive history, Pink wrote a disclaimer in her post: "Berlin, I love you. And for all of the comments; these two children are in actuality Jewish, as am I and the entirety of my mothers family."
"The very person who constructed this believed in children being children, and to me this is a celebration of life after death," she added. "Please keep your hatred and judgment to yourselves."
Pink's statement was, without a doubt, in response to those criticizing her kids' behavior. "Τhis place is not definitely a hide and seek place, dear Pink," one user wrote, as another argued, "You don't like us judging or talking about your kids? DON'T FREAKIN POST THEM!!!"
However, a bulk of the 37-year-old's commenters took no issue with her children's playful activity. In fact, many expressed the edifice was constructed for that very purpose.
"The architect of the holocaust memorial Peter Eismann said that children playing there is a good thing and that it is no contrast to the place," a fan explained, as another concurred Eismann encouraged visitors to "behave freely … without judgment."
See the controversial image below.
Chat About Pink Defends Photo Of Her Kids Running Through Holocaust Memorial