Riley Green Announces 'Get That Man A Beer Tour,' Featuring Travis Denning
By Blake Taylor
July 15, 2019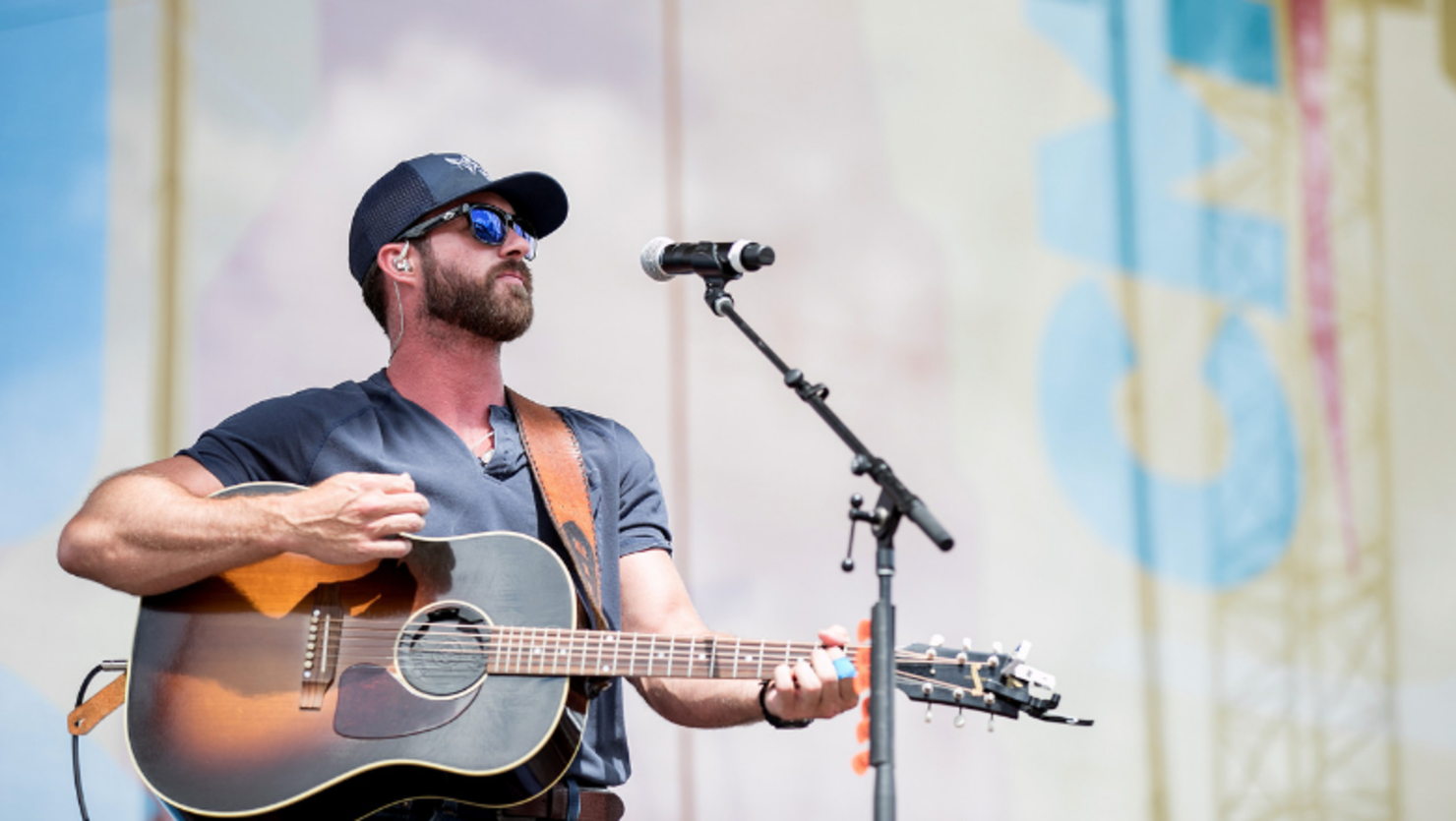 Riley Green just announced his headlining "Get That Man A Beer Tour" featuring special guest, Travis Denning.
The tour, also the name of his 2019 EP, Get That Man A Beer, will kick off in Statesboro, GA and run through December. More dates are expected to be added in the future but so far the tour will be stopping in cities all across the nation, some including Los Angeles, CA, Las Vegas, NV, and Tulsa, OK.
Green made the announcement this morning sharing a video to Instagram with the caption, "Heading out this fall for #GetThatManABeer tour. Tag a friend and let em know. I'll go first...see you there @travisdenning. Tickets go on sale starting Friday but get them before anyone else can through link in bio."
This tour follows Green's success stemming from his No. 1 hit, "There Was This Girl" off his In A Truck Right Now EP.
"I mean, I really never thought I would have a song on the radio, much less a No. 1, and the coolest thing to me, from a songwriter's side of it, is that people are relating to how I grew up all over the country," Green shared with PopCulture.
Until this fall, you can catch Green out on the road alongside Brad Paisley for his "2019 World Tour." Dates announced for the "Get That Man A Beer Tour" are listed below and tickets can be purchased HERE.
Riley Green's 2019 "Get That Man a Beer Tour" Dates:
Sept. 5- Statesboro, Ga. @ The Blue Room
Sept. 6- Phenix City, Ala. @ Phenix City Amphitheater
Sept. 13- Columbia, S.C. @ The Senate
Sept. 19- Billings, Mt. @ Pub Station Ballroom
Sept. 20- Bozeman, Mt. @ The Rialto Theatre
Sept. 21- Spokane, Wash. @ Knitting Factory
Sept. 26- Los Angeles, Calif. @ Troubadour
Sept. 27- Las Vegas, N.V. @ Stoney's Rockin' Country
Nov. 8- Athens, Ga. @ Georgia Theatre
Nov. 15- Oxford, Miss. @ The Lyric Oxford
Nov. 21- Tulsa, Okla. @ Cain's Ballroom
Nov. 29- Baton Rouge, La. @ The Texas Club
Dec. 12- Philadelphia, Pa. @ The Foundry
Dec. 13- Binghamton, N.Y. @ Touch of Texas
Dec. 14- Norfolk, Va. @ The Norva
Photo Credit: Getty Images