Cameron Boyce's Death Certificate Reveals He Was Cremated
By Hayden Brooks
July 16, 2019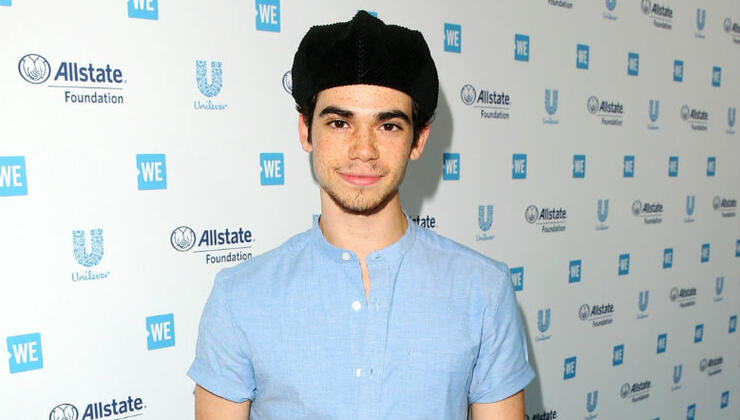 Cameron Boyce's death certificate has been obtained by TMZ and it reveals that the late Disney star was cremated.
Boyce's death certificate revealed that he died at 2:35 PM on July 6. He was 20. The official cause of death has been deferred until the coroner completes the investigation on the case. His ashes were returned to his father. Additionally, the certificate lists that the actor worked in the entertainment business for 12 years and that the Forest Lawn in Los Angeles is the location of his funeral establishment. Meanwhile, Boyce's family has announced that they've launched a foundation to keep The Descendants star alive in the hearts of family and friends. The Cameron Boyce Foundation is set to "provide young people artistic and creative outlets as alternatives to violence and negativity and uses resources and philanthropy for positive change in the world."
Earlier this week, Cameron Boyce's parents also released a statement about the life and legacy of their son after his sudden death, which was prompted by a seizure during his sleep. "There are no words to describe how moved we are by the tremendous outpouring of love and support from our family, friends, and the world. Thank you, everyone, for encircling us with your love and respect of Cameron and concern for our family," they said in a statement via PEOPLE. "He was the very definition of human kindness, and a light that will forever shine as his spirit lives on in all who knew and loved him. He was the rock of our family and he always had a positive, heartwarming, insightful and caring outlook on everything and everyone."
Chat About Cameron Boyce's Death Certificate Reveals He Was Cremated