Cops Were Investigating Nipsey Hussle For Gang Activity At Time Of Death
By James Dinh
July 16, 2019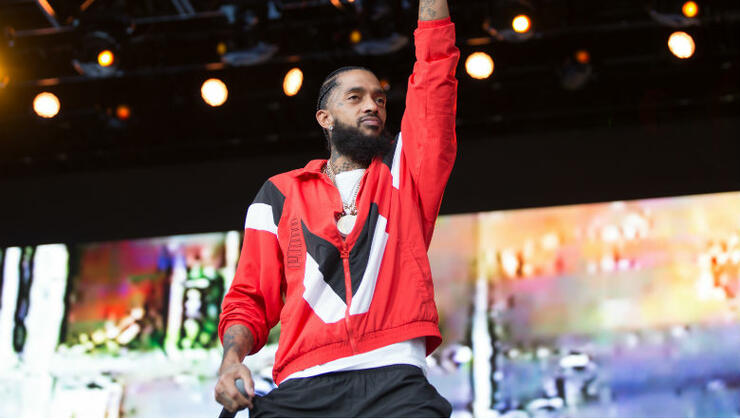 Nipsey Hussle was under investigation at the time of his tragic death, as per a new report from The New York Times, which was published on Monday (July 15).
In a joint probe via the Los Angeles Police Department and the Los Angeles attorney's office, the hip-hop titan was under investigation for potential gang activity at his strip mall, where his Marathon Clothing store resides. When Hussle was killed outside of the storefront on March 31 by a gunman, his murder alerted officials as they were concerned about that very kind of violence occurring at the mall. Hussle was 33. Since his death, Eric Holder, the man suspected of killing him, has been charged with murder and faces life in prison if he's convicted.
If you've been following along, you already know that city officials pressured the owners of the strip mall to evict the rapper, as well as his business associates, who own a cell phone store and barbershop at the strip mall. Instead, they sold the strip to the late rapper and a group of investors. According to the report, the LAPD probe is ongoing and they are currently negotiating with Hussle's associates on the property "to mitigate some of those crime issues."
During a memorial for Hussle in April, his brother, Samiel Asghedom, offered up a reason as to how they had avoided eviction. "I don't know if anybody knows, but we had a 30-day notice and they were kicking us out of all the businesses we owned in the lot," Asghedom told the crowd. "At. this point if you guys are still interested in buying the lot, you know, rather than kick you guys out we're willing to sell it to you."
Photo: Getty Images
Chat About Cops Were Investigating Nipsey Hussle For Gang Activity At Time Of Death