Katy Perry Gives Debut Performance Of 'Never Really Over' In A Bathroom
By Hayden Brooks
July 16, 2019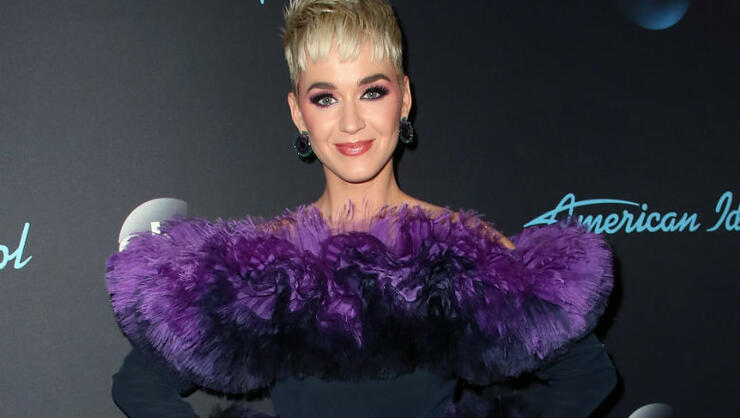 Leave it to Katy Perry to opt for the unconventional. For her first performance of her comeback single, "Never Really Over," the pop star decided to perform the song in a bathroom alongside her band and backup singer.
On Monday (July 15), Perry shoved all the bells and whistles of her stage theatrics to the side to perform the Dagny-sampled single in a bathroom as her crew filled the space on the toilet, in the tub and besides her spot in the mirror. With acoustic backing from the four-piece band, the 34-year-old entertainer offered viewers with a raw take on the song, putting her vocals at the forefront of the rendition, as she filmed the number on her cell phone. "My band's always down for the weirdest shit, pun intended," she captioned the post on Instagram.
Wondering what's next after "Never Really Over"? Perry recently revealed that she has more new music on the horizon, but she's taking her time to enjoy the normalcy of life. "I definitely have a couple of songs that I really love and I'm excited to share with the world in the very near future," she confessed during an Australian radio show. And on an unrelated note, she said she's also combating aging with a cleansing practice called Panca Karma. "Especially as you get older and you have longer hangovers you realize the cells in my body are dying," she said. "I did this thing called Panca Karma, it stems from India and it's basically Ayurvedic eating and cleansing, you do lots of enemas. You definitely feel more energy and it basically gets all the crap out of you, pun intended."
Similarly, her fiancé Orlando Bloom is on board with the new practice. "Orlando is very much all about a new-age way of living," she said. "Like today, we're kind of on a health kick because we ate so many croissants on vacation. Because that's what you're supposed to do on vacation? So today I'm eating fruits and apple cider vinegar and I may have a vegan dinner later. And then probably tomorrow I'll have an In-and-Out burger."
Chat About Katy Perry Gives Debut Performance Of 'Never Really Over' In A Bathroom