Pernell Whitaker's Death Ruled 'Accident' from Blunt Force Trauma
By R.J. Johnson - @rickerthewriter
July 16, 2019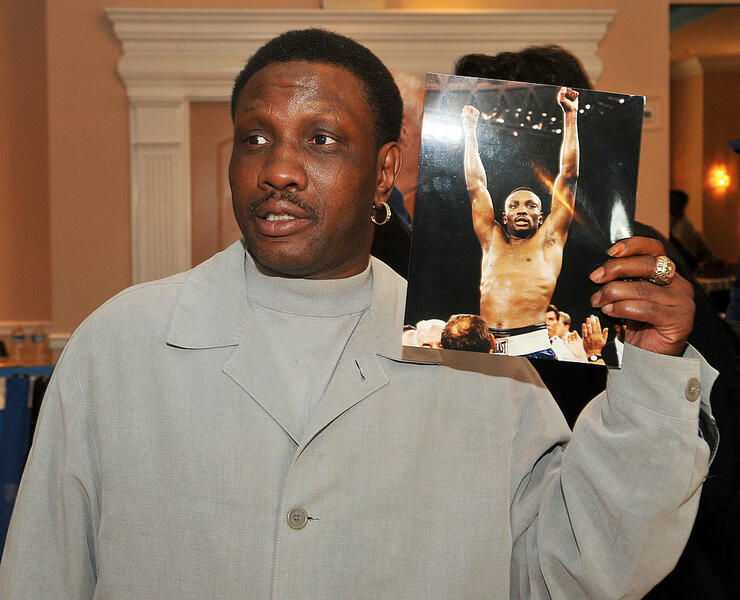 An autopsy on Pernell 'Sweet Pea' Whitaker was completed yesterday following the retired boxer's tragic death on Sunday with officials saying he died from "multiple blunt force injuries" following a car accident that has been labelled an "accident."
Whitaker was struck and killed by a car while walking in Virginia Beach on Sunday night around 10 p.m. The driver of the vehicle that struck the boxing legend was reportedly cooperative with police and was not arrested in connection with the incident. Officials say they do not believe that alcohol, drugs or speed was a factor.
Whitaker's career included bouts against the likes of Oscar de la Hoya, Greg Haugen, Jose Luis Ramirez and Julio Cesear Chavez. He made a name for himself in 1984 by winning an Olympic gold medal at the Olympic Games in Los Angeles, California. The Norfolk, Virginia native was also a champion in four different WBC weight classes including; Lightweight, Light Welterweight, Welterweight and Light middleweight. When he retired in 2001, Whitaker boasted a professional record of 40 wins, 17 by knockout, four losses and one draw. Ring Magazine ranked Whitaker as one of the ten greatest boxersof the last 80 years. He was inducted into the International Boxing Hall of Fame in 2006.
He's survived by his 5 children.
Photo: Getty Images
Chat About Pernell Whitaker's Death Ruled 'Accident' from Blunt Force Trauma