Ellie Goulding And Juice WRLD Share 'Hate Me' Video: Watch
By Katrina Nattress
July 18, 2019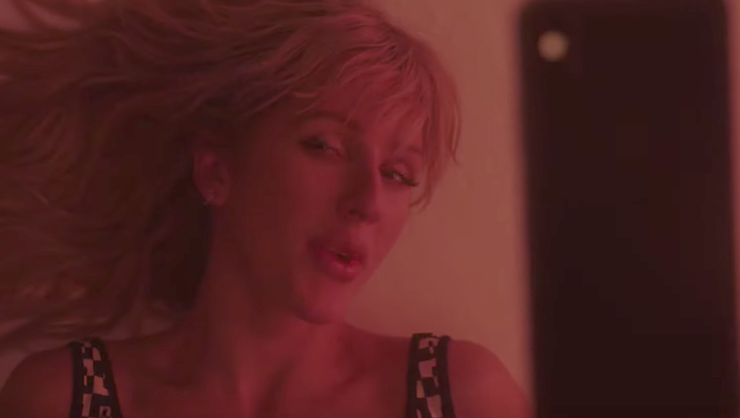 Ellie Goulding and Juice WRLD are examining love and heartbreak in the digital world in their new video for "Hate Me." The clip begins with a phone erasing an array of photos of Goulding as she sings the song's chorus: "Hate me, hate me, still tryna replace me/ Chase me, chase me, tell me how you hate me/ Erase me, 'rase me, wish you never dated me/ Lies, tell me lies, baby, tell me how you hate me."
The phone is seen throughout the video, either wielded by the singer herself or a cast of dancers listening to the song in hopes of coping. When it's Juice WRLD's turn to sing, we see his coping mechanism: smoking. He sits on a stool with a blunt in his fingers, and though it's not lit smoke pours from his mouth every time he opens it.
"Tell me that I'm strung out, wasted on the daily," he sings, referring to his open struggles with addiction. "Probably 'cause there's no one around me numbing all my pain/ Probably 'cause there's no umbrella to shield me from the rain/ Probably 'cause you're the one playing the mind games."
At the end of the video, Goulding takes two fingers and swipes at the camera, seemingly trying to erase herself from another digital memory. Watch the "Hate Me" video below.