See Taylor Swift as Her 'Cats' Character Bombalurina in First Trailer
By Taylor Fields
July 18, 2019
Well, it happened, folks. After years of being a self-proclaimed cat lady and proud cat mom sharing the paw-some lives of her own cat children, Taylor Swift herself has finally become a cat — as her character Bombalurina in the upcoming Cats movie ... and the trailer is FINALLY here in all it's furry glory!
The two-minute and 23-second trailer shows off its star-studded cast as their cat characters, including Jennifer Hudson, James Corden, Jason Derulo, and more. But, get ready because Taylor as Bombalurina also makes her official debut, and to celebrate, she brought out the amazing bedazzled catnip (which she teased a photo of earlier this week leading up to the release of the trailer.
FEAST YOUR EYES: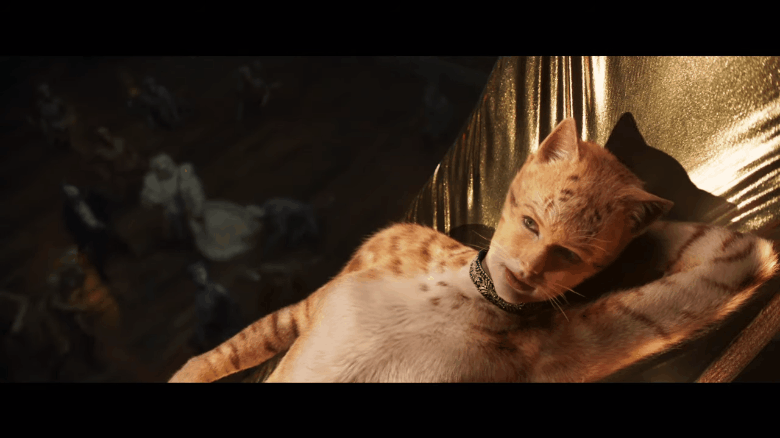 On social media, Tay shared the trailer, and wrote along with the video, "I am a cat now and somehow that was everything #CatsMovie." Have Meredith, Olivia, and Bejamin seen this absolute purr-fection yet?! I need to know.
In a behind-the-scenes video showing the cast rehearsing some of the film's choreography, Taylor explained of being a part of the film, " As a cat owner and a cat lover, if you told me I was going to get to go to cat school every day for work ... what?! I'm really stoked to get to be in Cats the movie to update it in ways that I think are so, so, so great." She also explained, "My first memories of performance go back to when I was in Pennsylvania growing up. My favorite thing was getting to be theatrical, to tell a story, and I've always brought that narrative element to my live shows."
Cats, which is based on the famous musical of the same name, will hit theaters across the country in December of this year — just in time for the holiday season AND Swift's 30th birthday. What a way to celebrate! The movie also stars James Corden, Judi Dench, Jason Derulo, Idris Elba, Jennifer Hudson, Ian McKellen, Rebel Wilson and more.