Steve Harris Explains Why Iron Maiden Disliked Early Punk Rock
By Andrew Magnotta @AndrewMagnotta
July 18, 2019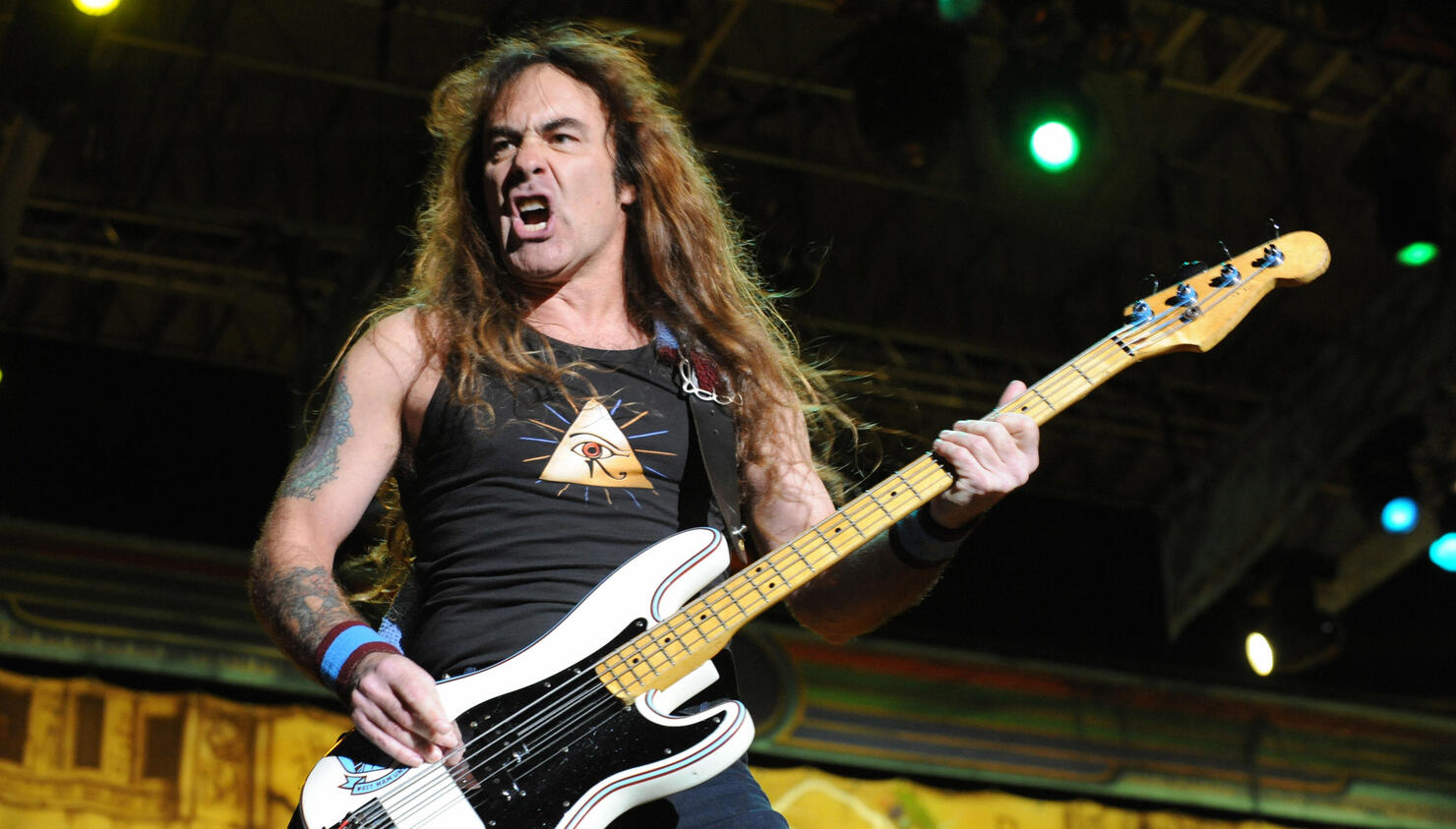 Legendary heavy metal band Iron Maiden formed in London in the mid-'70s, around the same time punk rock was gaining a foothold in the city's underground.
Modern metal and contemporary punk have several common ancestors, but in those early days the two styles were much more separate. Metal bands were disciples of titans like Black Sabbath, Deep Purple and Led Zeppelin, while early punk was crafted from a patchwork of garage rock, adolescent frustration, political unrest and scraps from the rougher aspects of rock groups like The Who.
With its fast-paced, heavy rocking style in the mid-'70s Iron Maiden was often mistaken for punk. But bassist Steve Harris tells Rolling Stone that the comparison didn't really apply beyond tempo.
"...[W]e actually didn't like punks at all," Harris says. "The punks back then couldn't really play their instruments like the later ones."
When pressed about, Maiden's signature gallop, Harris said it was more a product of excitement than a conscious decision.
"I think we were just naturally fast artists because of that adrenaline," he continued. "It's not like we sat down and said, 'Oh, we're going to play fast.' You start with adrenaline and get on stage and it was even faster than it was when you recorded it. Sometimes it can get a bit out of hand, but the energy at a gig can be really quite amazing at times. It was never premeditated."
Iron Maiden is touring the U.S. now on its 'Legacy of the Beast - 2019.' Get all the tour dates here.
Photo: Getty Images