Andre 3000 Is Walking Around Philly Playing His Flute, Meeting Fans
By Hayden Brooks
July 19, 2019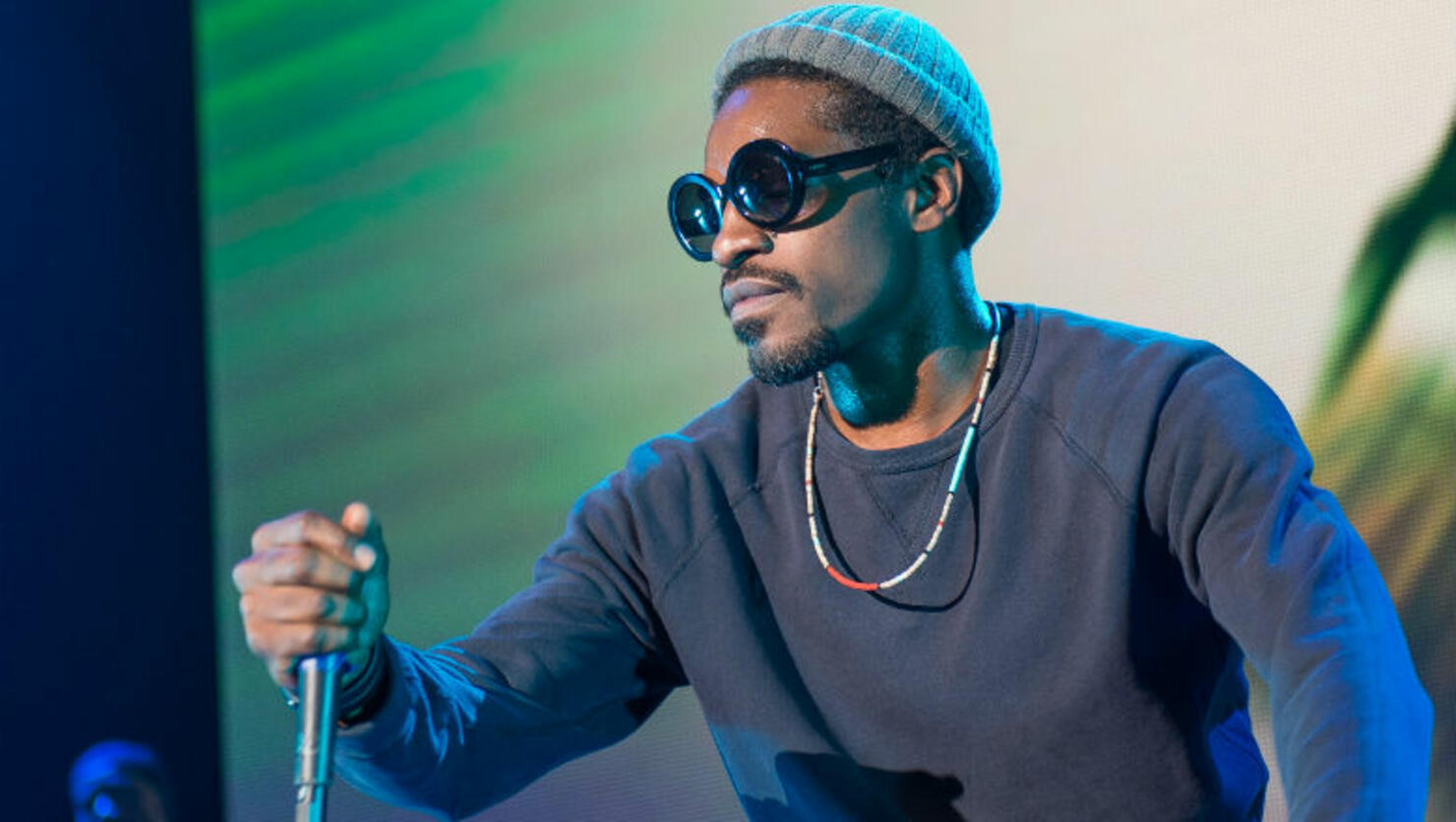 André 3000 is a man of the people, so much so that the reclusive hip-hop titan has been spotted amongst street-goers playing his Mayan double flute and taking photos with fans. That's the news making the rounds, as per a new report from The Philadelphia Inquirer.
According to the outlet, the Outkast member has been spotted by "at least a dozen times" throughout Philadelphia craft stores and even the local Whole Foods with his flute in-tow. Additionally, he was seen on the steps of a church by the Liberty Bell landmark and on the street corner near this year's Netroots Nation political convention. While he was also spotted serenading strangers on the streets of New York and Los Angeles, Philly seems to be the main destination as he's currently shooting the upcoming AMC series, Dispatches From Elsewhere, alongside Jason Segel and Sally Field.
"When I walked past him the first time, I didn't approach him," South Philly resident Russ Jackson told The Philadelphia Inquirer. "I just saw a guy, but he kind of fit the mold of André 3000. As I was walking, it started to click that it was probably him."
Jackson told the newspaper that he took the opportunity to approach the star when he stopped by a traffic light with his "artifact"-looking flute. "He was very welcoming," Jackson said of his encounter, which included André playing a flute solo on the steps of St. John the Evangelist. "I asked him what he was doing in town. He said he was in town for two weeks filming something for TV."
So basically at #NN19 in Philly when me and a gang of Muslim activists were getting ice cream after dinner & chatting on sidewalk after the rain - good wholesome fun - when this guy was playing flute around us. And who else plays flute in public wholesome spaces?

ANDRE 3000. pic.twitter.com/dCk60tWtYq

— Taz Ahmed (@TazzyStar) July 12, 2019