Carly Pearce Hints At Wanting Kids One Day With Michael Ray
By Blake Taylor
July 19, 2019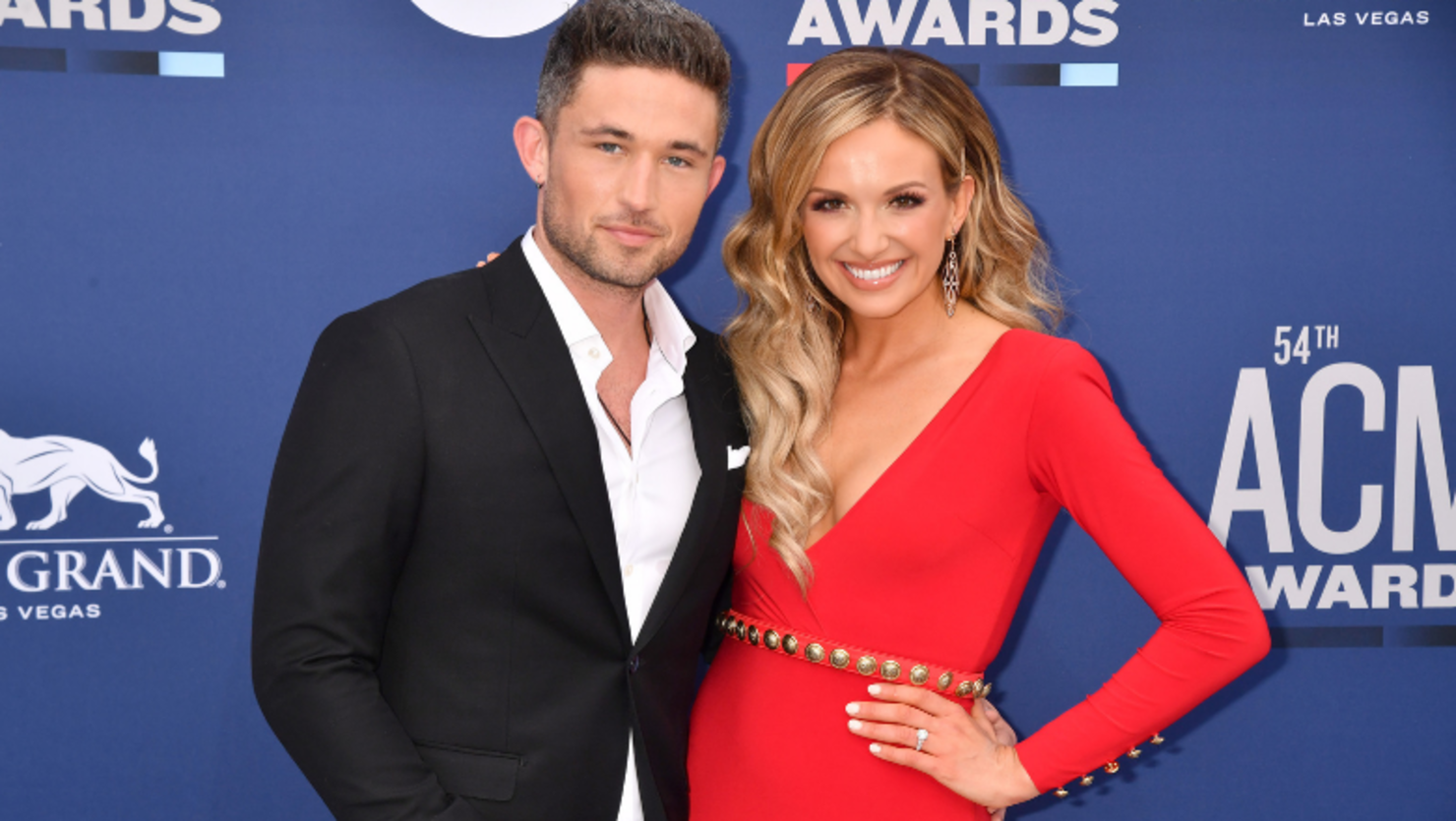 It's no secret that Carly Pearce and Michael Ray are one of country music's cutest couples. The two got engaged in the beautiful Tulum, Mexico the end of last year on December 19. Though they have yet to officially tie the knot, the two are already thinking about starting a family.
Pearce recently posted a Q&A on her Instagram Story to kill some time on a long bus ride. "Long bus ride. READY GO!" she posted. A variety of questions came flooding in. Some fans were curious to know what her favorite makeup brands were, others wanted to know Pearce's workout routine, and some were interested in more information about her new music and merch coming up.
All the "Closer To You" singer's answers were, for the most part, answered as expected up until she was asked about her goals. The question read, "What is 1 goal you have for both your personal and professional life in the next 5 years?" Pearce replied, "Professional- Opry member," adding "Personal- maybe babies?" And there it is folks, sounds like Pearce is hopeful on starting a family one day with her future hubby.
In the meantime, Pearce continues to make progress in her career. Over the last few months, she's been teasing new material coming on her forthcoming album referred to as "CB2." So far, her latest single, "Closer To You," is the first glimpse at her new music. The upcoming project follows up 2017's Every Little Thing which featured songs like "If My Name Was Whiskey" and "Hide The Wine."
Pearce is out on the road all summer opening up for Jason Aldean on his "Ride All Night Tour." Along for the ride as well is "Good As You" singer, Kane Brown. You can grab tickets to a show near you here.