Irv Gotti Speaks Out After Fight At NYC Nightclub: It Was 'Reality Drama'
By Peyton Blakemore
July 19, 2019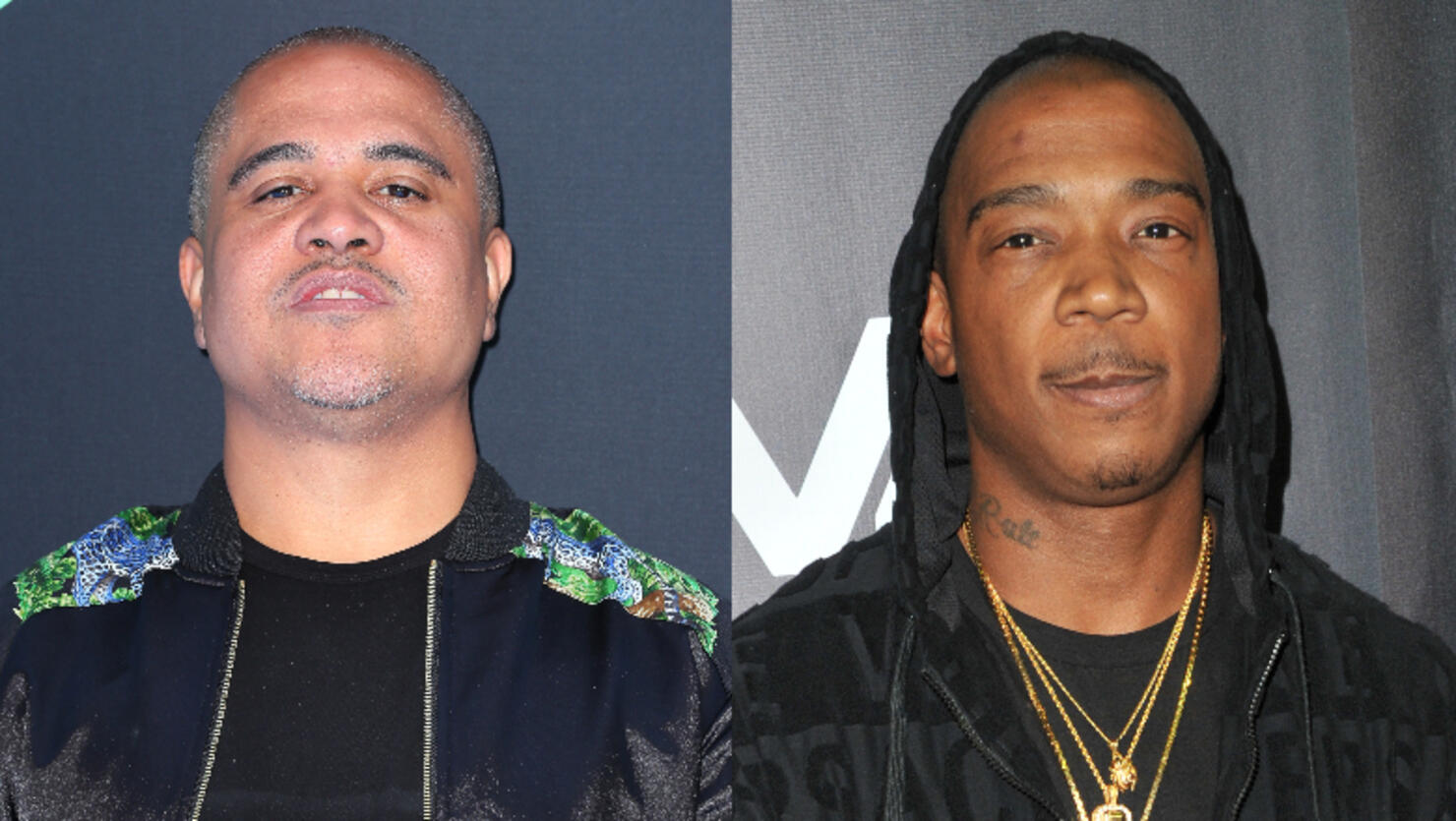 That video showing Irv Gotti and Ja Rule arguing with security outside a New York City nightclub was not about them being denied entry.
The co-founder of Murder Inc. set the record straight on Philly's Power 99 Friday (July 19), explaining that the dispute was nothing more than "reality drama."
"What y'all hearing is wrong," Irv began. "We got in the club. We were shooting Growing Up Hip-Hop — a reality show I now want them to remove me off of because I told them the furthest thing that I wanted was to be on a show with 'reality beef' and drama and they played that card yesterday. They really played themselves. The commotion was because of that, not because we couldn't get in. It was some 'reality drama.' "
Irv went on to explain how he told producers before signing onto the show that he nor his family wanted to be involved in any orchestrated drama for the show because he felt he would "get violent."
"And they did it yesterday," he explained. "It was the season finale. They had us there with me and my kids. Ja's son was performing. [...] Ja gets on stage with Charlie Baltimore. [...] Everyone [was] happy. And then when we get off stage, and they stick some girl, who I don't even know, and she starts dissing me, JA and Charlie. That's when all the commotion started."
Irv added that that's why he said "y'all set me up" in the video clip of the incident that's making it rounds on the Internet. "I was on super 10 because [the producers] had the audacity to do that with my children there," he noted. "You put my children in harm's way. I don't want to be on Growing Up Hip Hop no more. I told them to remove me from it. I don't want any parts of the show."
The 49-year-old record exec even said one of the producers admitted to setting the whole scene up for the show after he confronted him.
To see Irv speak more about the incident, check out the full interview above!
Photo: Getty Images