'Riverdale' Fan Calls Out Lack Of Plus Size Representation In Comic Con Q&A
By Connor Hachey
July 21, 2019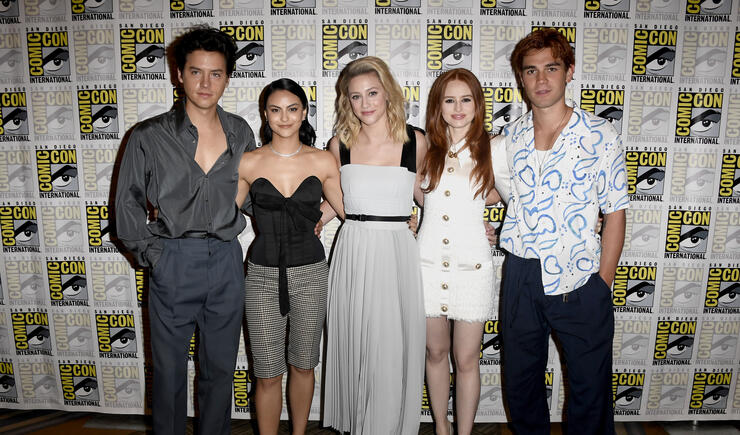 Things got a bit awkward during a 'Riverdale' Q&A session with cast members and the show's creator Roberto Aguirre-Sacasa at San Diego Comic Con. On Sunday July 21st, a female audience member called the show's diversity into question by asking if fans could expect increased plus size representation in future episodes.
My question is, The CW is so big on 'Dare To Defy' and open to all. We did get a lot of Shannon [Purser] this last season, but when are you gonna include more plus size representation?
The "Shannon" referenced in the audience member's question is Emmy nominated actress Shannon Purser (Stranger Things, Sierra Burgess Is A Loser), who has portrayed the reoccurring character of 'Ethel Muggs' from the series' inception to date. Shannon presents as having a curvier figure than other women on the cast (and other cast members in general), so it's arguably a fair critique to bring forward for discussion.
While stars KJ Apa, Cole Sprouse, Madelaine Petsch, Camila Mendes and Lili Reinhart remained silent, Aguirre-Sacasa responded. Although he didn't directly comment on the audience member's insinuation that 'Riverdale' has poor body type diversity, he did suggest she stay tuned. He affirmed that Purser is a welcome member of the show's cast and they are open to all types of identities. New students and peers for the core cast are set to be introduced in season 4, which Roberto implied would have non-traditional TV body types.
Um...I mean, listen - I...Shannon has an open invitation to come back whenever she'd like. I think we are open to all and I would say probably this year we are...we're meeting a lot of new students this year. So, stay tuned.
Riverdale's season 4 premiere episode is slated to drop Wednesday, October 9 at 8 p.m. EST/PST on The CW.
Photo: Getty Images