311 Recall KISS's Strict Rules For Opening Bands
By Andrew Magnotta @AndrewMagnotta
July 23, 2019
You might not think 311 and KISS make much sense on a concert bill together, and from listening to front man Nick Hexum and bassist Aaron "P-Nut" Wills talk about having done it, you'd be right.
Nevertheless, 311 still got the distinguished honor of opening for Kiss during a 1996 concert at Madison Square Garden. It was on Kiss's first tour after realizing the band was a much more compelling live act with its signature makeup than without.
Hexum and Wills tell Q104.3 New York's Out of the Box with Jonathan Clarke that it was already "intimidating" playing the World's Most Famous Arena in support of an iconic rock band, but Kiss also had some stingy requirements for its openers.
"They said if we went into their dressing room hallway that we would be kicked off the bill," Wills recalls with a laugh.
"Yeah, we were only allowed in this little tiny hallway to just stand there and wait for our set," Hexum added.
The 311 band members managed to keep their curiosity in check and stay out of the forbidden zone. Hexum and Wills remember loving every second of their set, even if the crowd was "...Ehh, not the best for us," Hexum continues.
"We delivered," Wills says. "It was a great show, no matter what the audience thought (Laughs)."
Check out the full Out of the Box interview in the player above or here.
Photo: Getty Images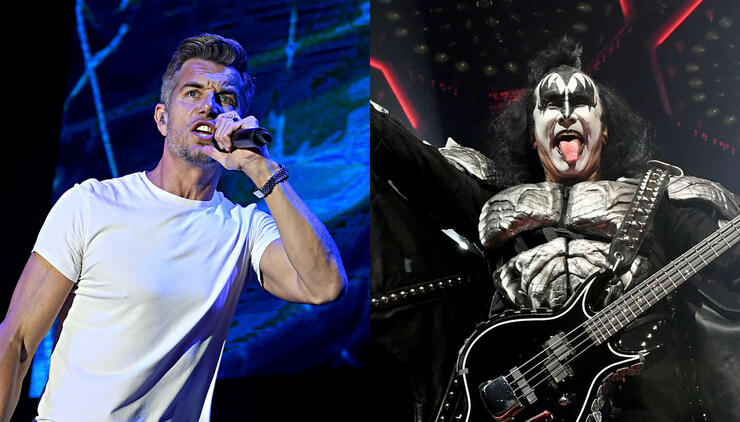 Chat About 311 Recall KISS's Strict Rules For Opening Bands