Brett Young and Wife Taylor Are Having A Hard Time Choosing A Baby Name
By Blake Taylor
July 23, 2019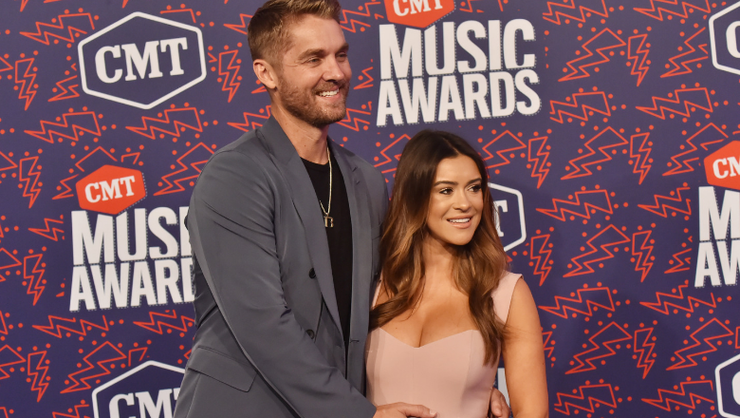 A few months ago, Brett Young and his wife, Taylor Mills shared the news that they're expecting their first child, a baby girl. The baby is coming sooner than later, expected in just a few short months, but Young reveals that the two are still struggling to choose a name for the baby.
"Both me and my wife had like running lists but neither of us had the name," he shares. "It was just whenever we would think of or see something we liked, it'd go into the boy column or the girl column. What was interesting is when we found out it was a girl we went and A/B'ed our girl column, a lot of them were the same. And so that's a good thing, but also the problem with that is that now you have a ton that you have to whittle down."
Young continues, "The good news is we're whittling down from names we both had in lists. But we're still narrowing. We're not quite there yet." As anxious as fans are to know, it's totally understandable that the two are taking their time. After all, it is a pretty big decision!
"I think the fun thing about naming a child is, I'm not one of those people that thinks you have to see the baby's face before you know what their name is," Young says. "I think they become their name. So it's gonna be fun watching her grow into whatever her name ends up being."
What an exciting time in the couple's life! Young and Taylor who were married in November, always knew they wanted to try and start a family as soon as possible. Even though it was a part of the plan, it still came as a shock to Taylor who told People, "I was in shock when it read positive. I really just didn't believe what I was seeing."
She continued expressing how excited she is for this journey, "After it sunk in, I was so happy and so overwhelmed that I just started crying- happy tears of course! Brett and I hugged, kissed and talked for hours about how long we had been wanting this and how excited we are to become parents."
Stay tuned for baby name updates to come!