Nicole Murphy Speaks Out After Being Spotted Kissing Lela Rochon's Husband
By Peyton Blakemore
July 23, 2019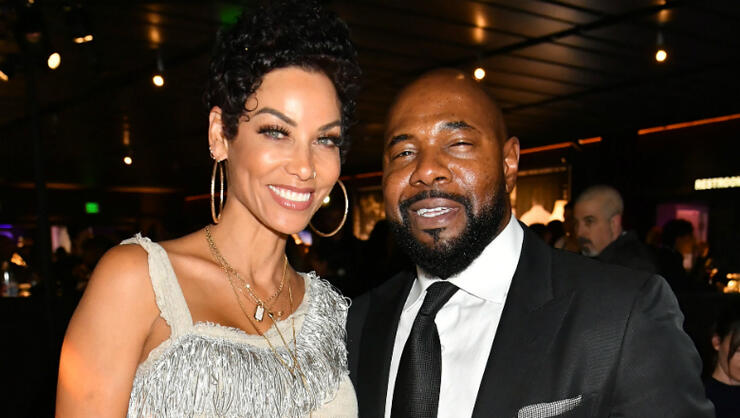 Nicole Murphy is pulling a Mario and saying the married director she was spotted kissing, Antoine Fuqua, is "just a friend."
After photos surfaced of the two engaging in a few moments of passion in Italy on Monday (July 22), Eddie Murphy's ex released a statement to Love B. Scott, saying, "Antoine and I are just family friends. I ran into him in Italy and we exchanged a friendly hello and that was it."
The 51-year-old model's explanation was met with both skepticism and anger as Antoine is married to Waiting to Exhale actress Lela Rochon and the kissing photos — which showed them doing a lot more than just "running into each other" as they locked lips multiple times, chilled poolside, and sipped on coffee together — tell a different story. (See the photos HERE)
"She stated she was just greeting a 'family friend.' I have never greeted any family friend like this. Maybe she didn't know he was married, but HE definitely knew he was," a Twitter user wrote. Another added, "So we out here French kissing family friends #nicolemurphy make it make sense 🤦🏽‍♀️."
Since the photos surfaced, Antoine's wife, Lela, has deactivated her Instagram and has yet to comment on the images. However, LisaRaye, who was married Michael Eugene Misick and rumored to have had an inappropriate relationship with Nicole while he was married, had a lot to say about the photos. "Gurl @nikimurphy you went after @iamlelarochon husband too?" the actress commented on The Shade Room's Instagram post of Antoine and Nicole's kissing photos.
Chat About Nicole Murphy Speaks Out After Being Spotted Kissing Lela Rochon's Husband