Bishop Briggs Picks Up Where She Left Off With 'Tattooed On My Heart' Video
By Katrina Nattress
July 25, 2019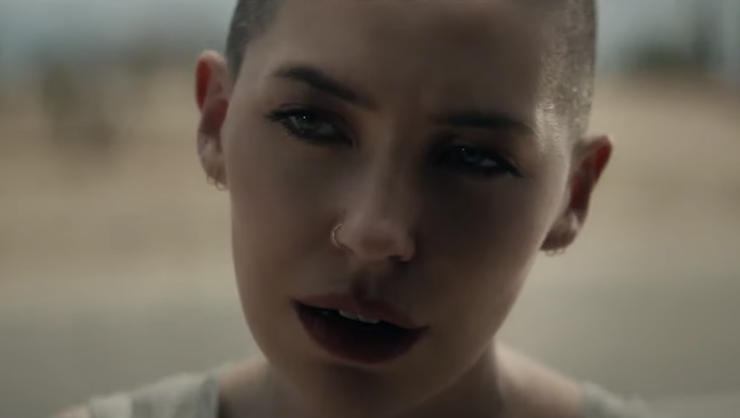 Last week, Bishop Briggs shared the first chapter of her new story with "Champion" and its accompanying video. Now, she's giving us a look into the second. The singer-songwriter continues to give a glimpse into a heartbreaking but ultimately empowering breakup by revealing "Tattooed on My Heart." The new song's visuals pick up where "Champion" left off, as we see more of the English star's failed wedding and she reveals what exactly she obtained from her ex in the last video.
"I had all these tattoos that reminded me of him," Briggs told Nylon of the inspiration behind the new single, "there was something about them that didn't make me sad." Instead, she wanted to capture those raw post-breakup emotions. "There are a lot of people that can disappoint you in your life, but when it's that one person you're rooting for, it's disappointing on a different level. I wanted to write a song about that."
"Something that I've learned is that you can't project your expectations of someone onto them without them proving themselves. Because it's unfair to them, and it's also unfair to yourself," she continued continued. As part of her healing process, the 27-year-old forced herself to be honest with her emotions. "It's not about protecting the other person, but it's also not about protecting myself. It's just telling the truth, which is kind of my goal with all the music I release going forward."
Watch the "Tattooed on My Heart" video below and look out for Bishop Briggs on tour this fall.
Chat About Bishop Briggs Picks Up Where She Left Off With 'Tattooed On My Heart' Video