Blink-182 Reveal The Title Of Their New Album, Share Track List
By Katrina Nattress
July 25, 2019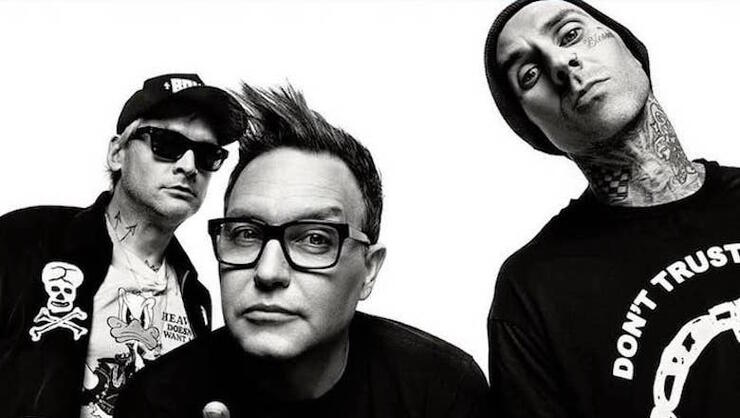 Last week, Mark Hoppus gave us something to get excited about when he announced that blink-182's eighth studio album would be dropping on September 20. Now, the band is (finally) giving us some more info about the record, including its title, album art, and track listing.
On Thursday (July 25), the punk pop veterans shared on Instagram that the upcoming project is titled Nine (it's funny because it's their eighth album) and posted a photo of the neon album art. The record will be available on numerous formats, including limited edition color vinyl, cassette and CD, and will be available for pre-order via blink's website at midnight.
The trio will also be releasing the fourth offering off Nine, "Darkside," at midnight. The new song, which was teased with a mysterious phone number, follows "Blame It On My Youth," "Generational Divide" and "Happy Days."
Blink also shared the upcoming album's track list. Check out the Nine album art and track list below.
blink-182 Nine Track List
1. "The First Time"
2. "Happy Days"
3. "Heaven"
4. "Darkside"
5. "Blame It On My Youth"
6. "Generational Divide"
7. "Run Away"
8. "Black Rain"
9. "I Really Wish I Hated You"
10. "Pin the Grenade"
11. "No Heart To Speak Of"
12. "Ransom"
13. "On Some Emo Shit"
14. "Hungover You"
15. "Remember To Forget Me"
Chat About Blink-182 Reveal The Title Of Their New Album, Share Track List