Cole Sprouse, Lili Reinhart Cryptically Address Breakup Rumors
By Hayden Brooks
July 25, 2019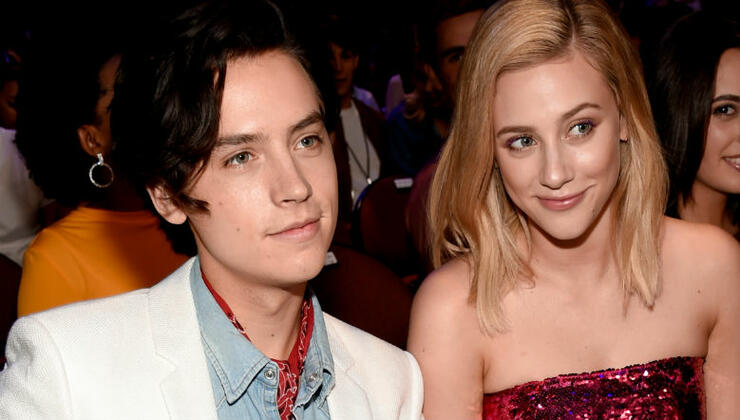 After rumors spread that Cole Sprouse and Lili Reinhart had split, Riverdale fans were worried, to say the least. But the two stars have shared their first statements on the whispers and they did so in a very clever manner.
Over on their Instagram accounts, the 26-year-old actor and 22-year-old actress simultaneously unveiled their new cover of W magazine, which sees them appear as vampires. "UNPRECEDENTED: Cole Sprouse and Lili Reinhart consume the flesh of 'reliable sources' to fuel their bacchanalian sex cult," Sprouse wrote on his account. Meanwhile, Reinhart kept her caption to the magazine unveil equally sarcastic, writing, "BREAKING: A reliable source has confirmed that none of you know sh*t."
In their cover story, the two asked the outlet to be interviewed separately and went deep into their relationship without actually sharing much about their road to romance. "We're not fighting with the idea that people group us together, but we are paired up a lot," Reinhart told the publication. "We're acknowledging that we're in a relationship, but it's a small part of who we are as people. We want our own separate identities." Sprouse shared a similar take, saying, "Lili is an incredibly talented individual who speaks for herself and deserves her own voice box in every single way. That alone is justification enough for me to do [the interview] like this. I don't think we're weaving two different narratives here."
Sprouse and Reinhart don't explicitly admit they've separately, but by the sounds of their Instagram captions, it seems like the current story on their breakup might be far from true. As per the gossip mill, Sprouse broke it off with Reinhart in a "very messy" break up. "Their friends didn't really expect them to last in the long-run," a source told PEOPLE. "At the end of the day, their personalities are very different and their lifestyles often clashed. Things have felt super heavy in the relationship for a while, and it got to be too much. They're both very professional though and trying to be as amicable and friendly as possible."
Chat About Cole Sprouse, Lili Reinhart Cryptically Address Breakup Rumors