Pantera's Rex Brown Announces "Yard Sale" Of Gear Used Through His Career
By Andrew Magnotta @AndrewMagnotta
July 25, 2019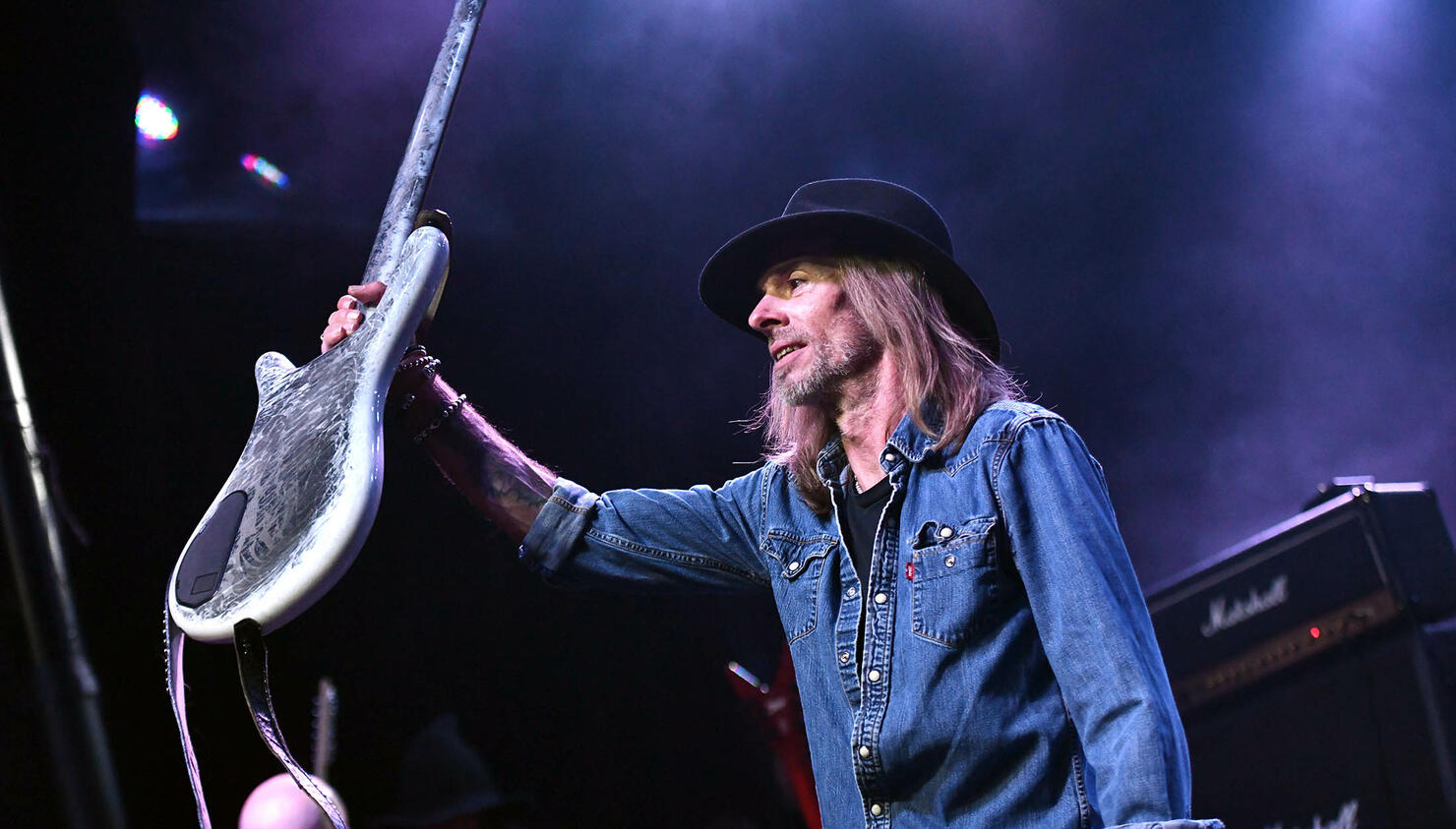 Heavy metal legend and Pantera co-founder Rex Brown is the latest artist to announce a major sell-off of old gear through Reverb.com.
Brown announced his "artist yard sale" Thursday in a short video shared via Reverb's official social accounts.
Like many major artists who've offloaded gear via Reverb, Brown indicates that he's accumulated equipment over the years through endorsements and a severe case of GAS (gear acquisition syndrome). It's gotten to the point, Brown says, where he has a "warehouse" full of the stuff.
The former Down and Kill Devil Hill bassist will be selling over 70 items through the site that he's used throughout his 30-plus-year career.
"I've got some killer, one-of-a-kind [Spector basses] that I had misplaced, some crazy guitars, an amp or two, and some of the wildest pedals out there," Brown says. "I geeked out hardcore on the pedal craze. All this stuff needs to find a new home and find it quickly."
A "chunk" of the proceeds (Brown's words) will go to benefit UpBeat Music and Arts, which helps introduce music and the arts to students in Chicago, and Young Musicians Unite, which provides free in-school music education to underserved communities in Miami.
"I hate getting rid of this stuff, but I'd rather get these into the hands of the fans or players who can put them to use rather than have them sitting in a warehouse," he tells Reverb.
Some of the headlining items include a unique Spector RXT prototype bass that was made for Brown in 2011, a 5-string Fender Jazz Bass Brown has recorded with since the '90s, a Spector Designs 4-string bass that Brown favored during his tenure with Down, several Prestige guitars and a guitar by one of Brown's favorite custom builders Leo Scala.
The Rex Brown shop goes live, Tuesday, July 30. Get a peek at some of the items here.
Photo: Getty Images