The 1975 Join The Climate Change Rebellion In New Song: Listen
By Katrina Nattress
July 25, 2019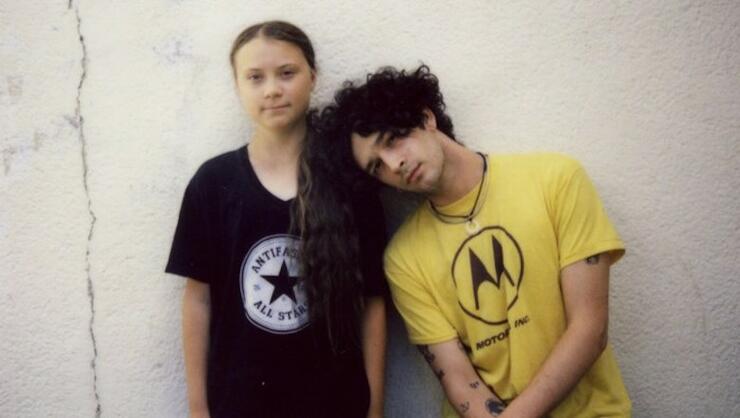 After going on a social media blackout yesterday (July 24), The 1975 are back. On Thursday (July 25) the band officially announced its heavily teased fourth album Notes on a Conditional Form and shared its opening track. As is tradition, the album's first song is simply titled "The 1975;" however, unlike its predecessors this song doesn't involve singer Matty Healy's vocals nor the traditional lyrics of "Go down/Soft sound..." Instead, "The 1975" incorporates teenage environmental activist Greta Thunberg's famous 2018 speech about the climate crisis accompanied by orchestral music. As for the "WAKE UP! WAKE UP! WAKE UP!" the band teased earlier this week, that was taken directly from the Swedish activist's speech.
"So, I ask you to please wake up and make the changes required possible," she says. "To do your best is no longer good enough. We must all do the seemingly impossible."
All proceeds from "The 1975" will be donated to Extinction Rebellion, per Thunberg's request.
"I'm grateful to get the opportunity to get my message out to a broad new audience in a new way," the 16-year-old said about the collaboration. "I think it's great that the 1975 is so strongly engaged in the climate crisis. We quickly need to get people in all branches of society to get involved. And this collaboration I think is something new."
Listen to "The 1975" below.