Watch Brantley Gilbert's New Heartfelt 'Man That Hung The Moon' Music Video
By Blake Taylor
July 25, 2019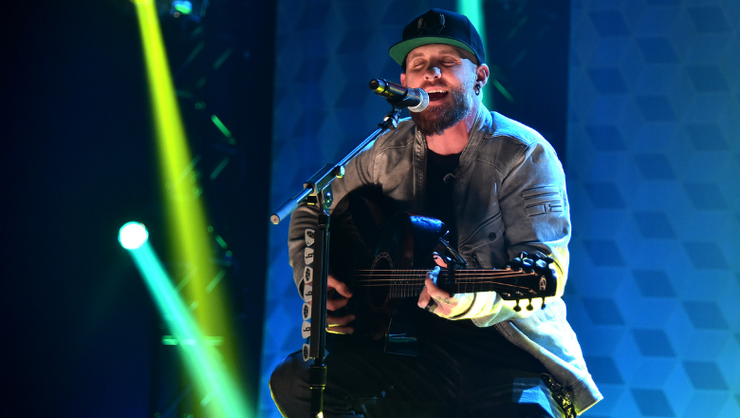 Brantley Gilbert just released the music video to his song, "Man That Hung The Moon." The video takes viewers behind the scenes getting a glimpse into Gilbert's life and what it can be like trying to balance his career and his family.
The video features a series of clips from different perspectives of the singers life including. Some clips show him singing on stage to a big crowd while others show him interacting with his son, Barrett, and wife, Amber.
Gilbert shared with The Boot, that he initially wrote this song to prepare for the day that his children would see his flaws. "They're gonna know sooner than other children know about their dads, that I'm not a superhero. I don't have a cape, and I can't fly,"he explains. "I wanted them to have a song that they could listen to and know, 'At one point, you're gonna figure out I'm not a superhero, and you're gonna need more than me. Hopefully I've done my job well enough to show you that when that time comes, there is a man who really did hang the moon, and who's got your back now, and always will.'"
"Man That Hung The Moon" was released on June 16 following his latest single, "What Happens In A Small Town" featuring Lindsay Ell. You can catch Gilbert out on the road this summer for his "Not Like Us Tour." The tour kicked off in Cincinnati, Ohio in late June and runs through summer ending on October 11 in Charlotte, North Carolina. Joining him for the "Not Like Us Tour" are special guests, Michael Ray and Lindsay Ell. Grab tickets to a show coming near you right here.
Chat About Watch Brantley Gilbert's New Heartfelt 'Man That Hung The Moon' Music Video