The Highwomen Share Uplifting New Song 'Crowded Table'
By Blake Taylor
July 26, 2019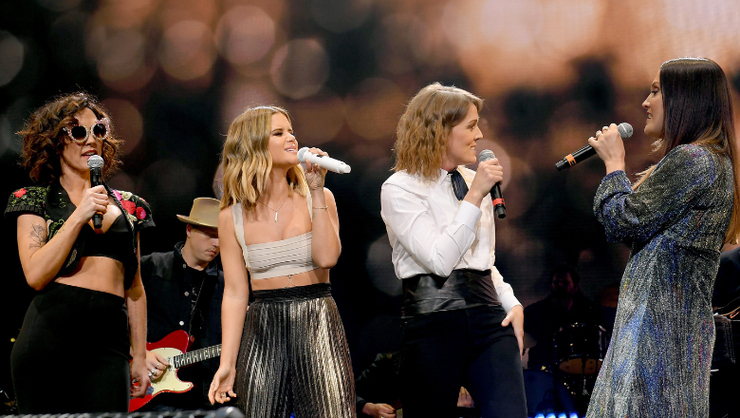 Country music's new all-female supergroup, The Highwomen, composed of Maren Morris, Natalie Hemby, Brandi Carlile, and Amanda Shires, share another song titled, "Crowded Table" off their forthcoming self-titled EP.
"Crowded Table" is an empowering anthem about life, love and everything else in between. It was written by Hemby and Carlile alongside talented songwriter, Lori McKenna. The inspiring lyrics promote a sense of belonging, unity, and love for everyone, despite their brokenness.
"I want a house with a crowded table, and a place by the fire for everyone / Let us take on the world while we're young and able, and bring us back together when the day is done."
"Crowded Table" is the second track released off The Highwomen's upcoming debut album. Just last week (July 19), the group shared their first single "Redesigning Women." The debut single touches on expectations, challenges, and double standards women face every day.
Within just a few short days, The Highwomen have already made a significant impact in country music. Good news is that this is just the beginning. In an exclusive in-studio interview with Rolling Stone, Carlile said, "It's not a band. It's a movement." She continues, "The Highwomen is not just four people. It's not a compilation disc."
Morris speak out saying, "I love that we have songs on this album about shattering female stereotypes, to a gay country love song, and songs about losing loved ones. It's all real and it's all country."
The Highwomen's LP drops this fall on September 6. In the meantime, you can take a listen to the group's debut single, "Redesigning Women" and "Crowded Table" below.
Chat About The Highwomen Share Uplifting New Song 'Crowded Table'