Paul McCartney Says He Has To Relearn Beatles Hits Because He Forgets Them
By Hayden Brooks
July 26, 2019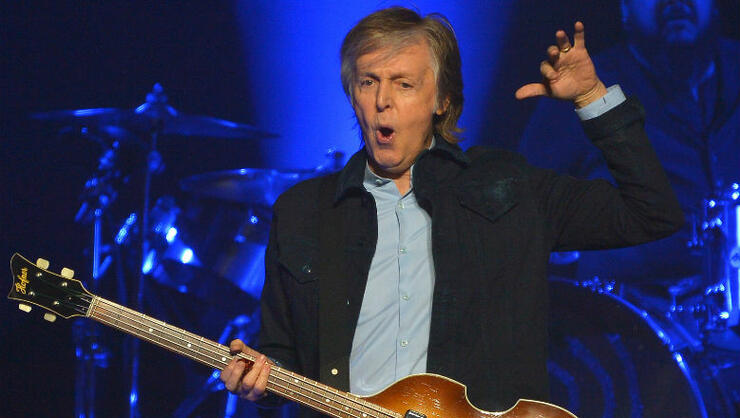 When you're a living legend like Paul McCartney, your discography is a lengthy one, so it goes without saying that the former Beatles bandmate doesn't remember all of his material.
In his new interview with Today, McCartney confessed to Al Roker that it's hard to remember all of his hits after so many years in the game. "Yeah, I have to relearn everything," the 77-year-old musician admitted during the discussion. "I've written an awful lot, so you can't retain them all. We go into rehearsal, and I learn them. 'Oh yeah, that's how it goes.'"
McCartney, who recently wrapped up his "Freshen Up Tour," went on to admit that he's even occasionally surprised by how good some of the material is when he relearns it. "I really do, you know. That's one of the joys of doing some of the old songs. And you say, 'Oh, that's clever. I wouldn't have done that,'" he recalled.
With his time on the road is complete, McCartney, who coauthored the 2005 children's adventure novel High In the Clouds, is turning his attention towards his upcoming children's picture-book Hey Grandude!, which will be published in September. "As my kids and the grand-kids were growing up, I always loved reading to them at bedtime," he told Roker. "I just loved being part of that experience, so I said 'It'd be nice to have a book.'"