Suspected Meteorite Lands in Rice Field in India
By R.J. Johnson - @rickerthewriter
July 26, 2019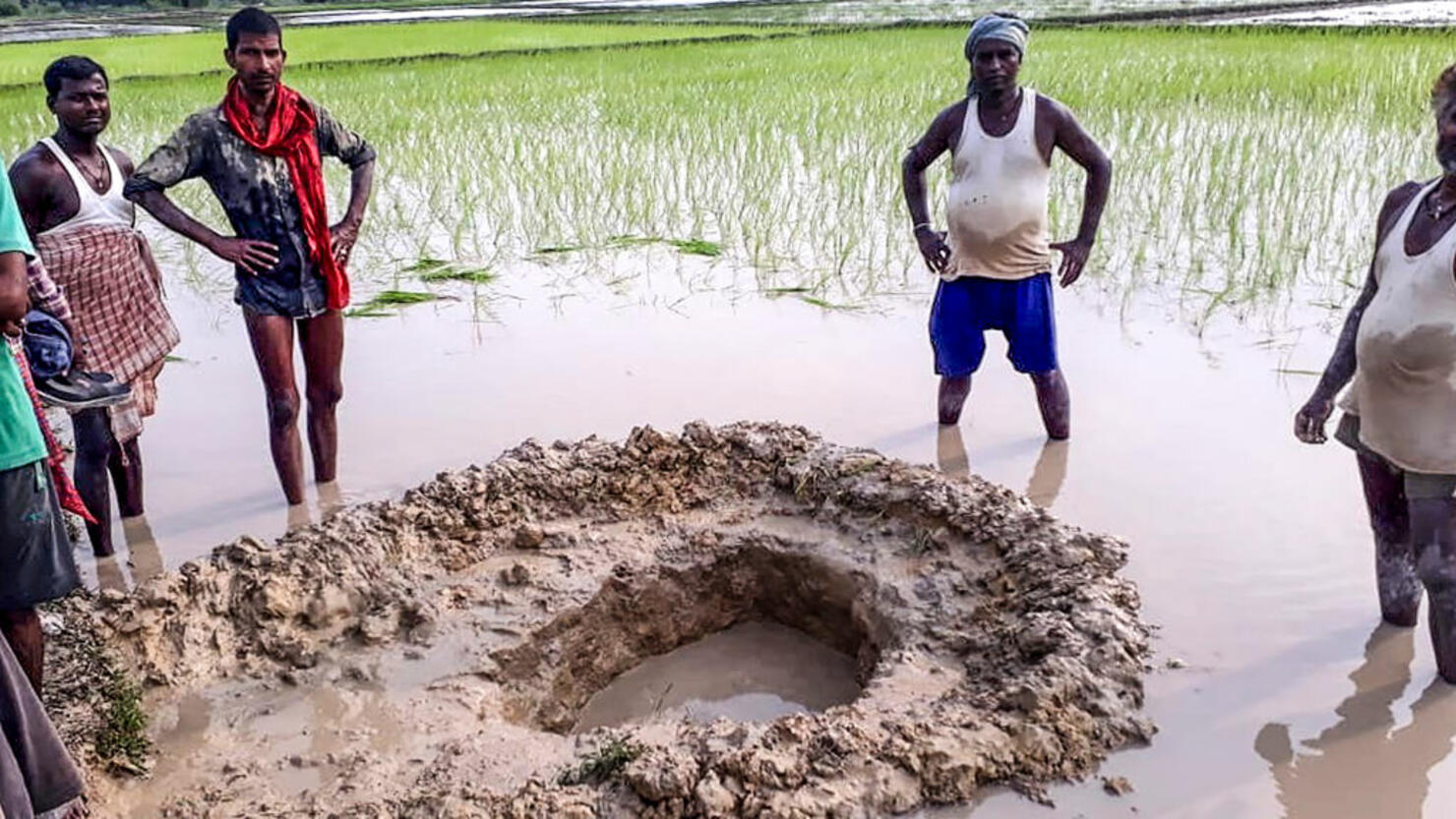 Farmers at a rice field in India were surprised when their work was interrupted by a suspected meteorite that crashed into the ground, leaving a large crater behind.
The suspected meteor landed in the Madhubani district in Bihar state in India, according to NBC News.
Kapil Ashok, who works as the magistrate for Madhubani, said workers described a "fireball-like object coming down from the sky" that crashed in the middle of a paddy, leaving behind a crater. Residents worked to extract the object from a five-foot-deep hole. The suspected meteorite was described as light brown in color with some shine to it and weighing approximately 33 pounds. It's also reported to have strong magnetic properties.
Photos taken at the scene show several men standing around a large muddy hole that's believed to have been created by the alleged meteorite.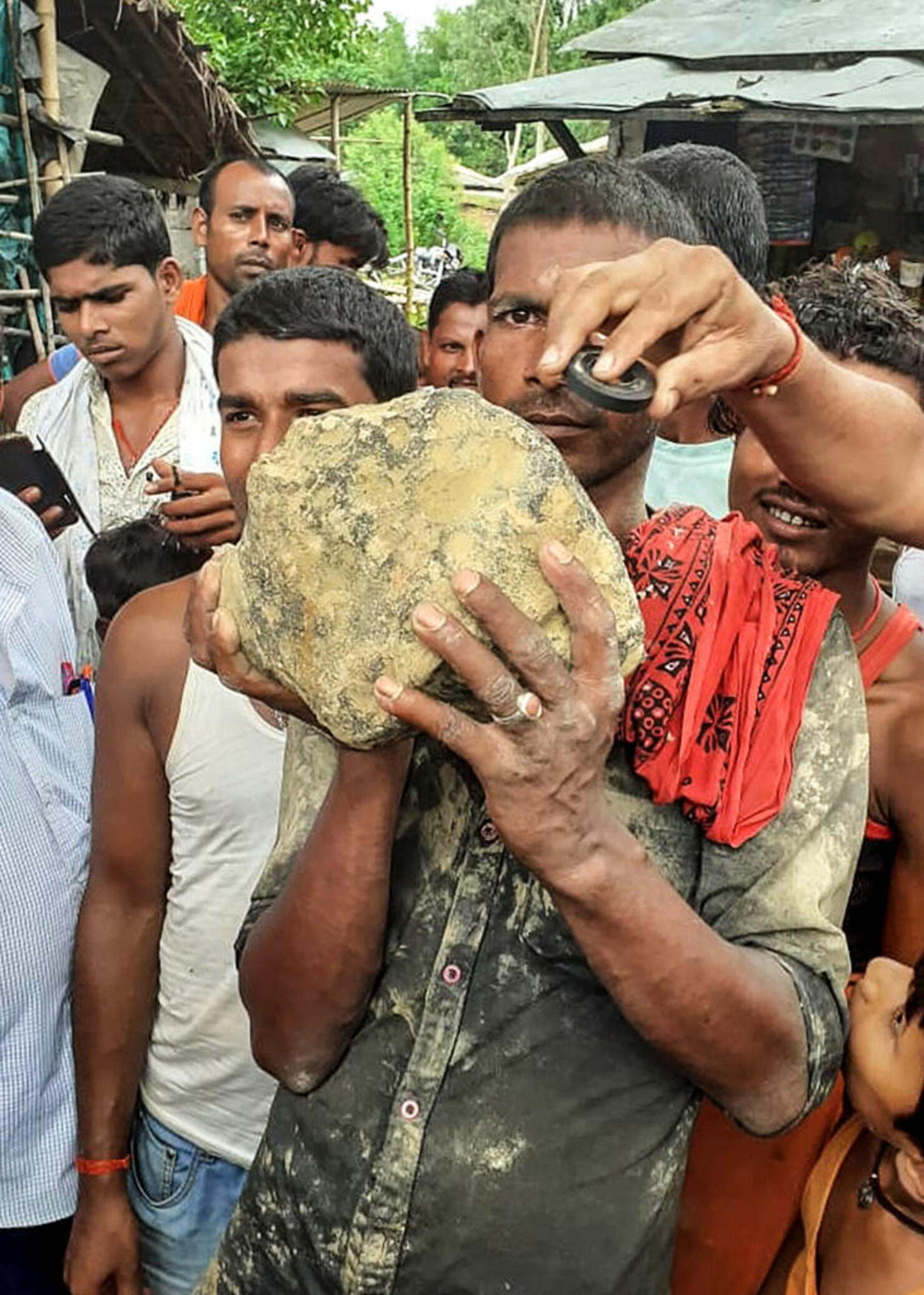 Ashok described the possible meteorite as looking like a rock, but "its glitter is much more than that of an unpolished stone."
The object slightly larger than a soccer ball, is scheduled to be taken to the Bihar Museum, but it's expected to be transferred to the Shrikirishna science center in Patna where scientists plan on studying the object.
Meteorites differ from meteors in that meteorites are asteroids or other objects that survive the plummet to Earth. They can offer scientists major clues about the beginnings of our solar system. Meteors are generally smaller particles of dust that burns and vaporizes in upon entering the Earth's atmosphere.
Photos: Getty Images