Kanye West Wants Danny McBride To Play Him In A Biopic
By Katrina Nattress
July 27, 2019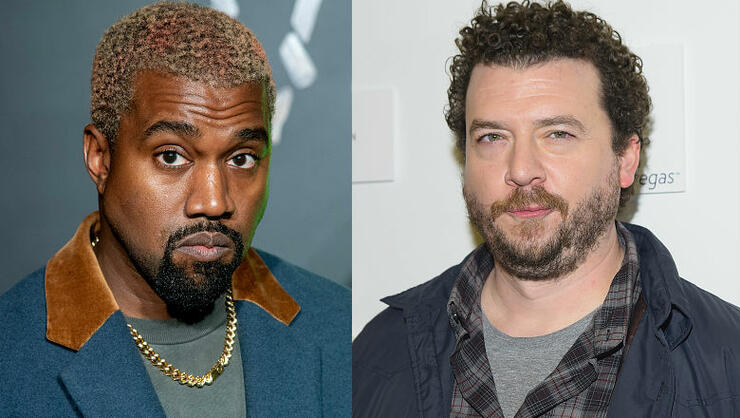 Danny McBride stopped by Jimmy Kimmel Live! earlier this week to promote his upcoming show The Righteous Gemstones. He discussed moving to Charleston, South Carolina and how difficult it is to make friends as an adult. However, the comedian recently befriended someone we'd all like to meet: Kanye West.
McBride began the story by admitting that he thought it was a joke when he received a call from the rapper out of the blue.
"I thought it was a joke," he said with a laugh. "He said he was a fan of mine and wanted to come hang out. I think he thought I lived in Los Angeles and then I was like 'no, I live in Charleston' and then he was quiet for a minute. He's like 'okay, I can go there too.'"
Ye's reason for the call and visit was to discuss a potential collaboration with the actor. "He had an idea for a project, which I think is a pretty brilliant idea. He wanted to do a movie about the story of his life, and he wanted me to play him," McBride said. "So I thought it was a cool enough idea to be like, 'Yeah, I'd love to hang out and talk about it.' So, he came down, we hung out, went out on a boat, and just talked."
When the unlikely pair returned to his house, McBride's 7-year-old son was waiting for them with a special request. "He's like 'Poppa, do you think Kanye West wants to watch me play Fortnite?'" he recalled. Amazingly enough, West was all for it, and the two spent the rest of the night watching the youngster play video games.
Kimmel asked if McBride was sure this all really happened — he has done drugs in the past after all — before giving his suggestion on who should play Kim Kardashian in the biopic.
Watch the full interview below and look out for the Kanye story around the 4:45 mark.
Chat About Kanye West Wants Danny McBride To Play Him In A Biopic